From this article you'll get information about:
Details of licensing of health-care professionals in UAE

Connection between licensing and CME/CPD

How many CPD credit points you need to reaffirm the license

What to do if you have interruption of clinical practice

PharmaCourses' opportunities for health professionals in the UAE
Medical License in UAE
The UAE Ministry of Health and Prevention (MoHAP/MOH) is the main public organ responsible for health care in the UAE. It has two Health Department Authorities in two biggest Emirates. These are Dubai Health Authority (DHA) in Dubai and Department of Health (DOH) in Abu Dhabi (Health Authority of Abu-Dhabi in the past). All of these three institutes have an only right to grant work licenses to health-care professionals and health-care institutions. In order to receive that license a professional will take an exam conducted by the related authority. The other important feature to remember that three types of licences and requires exits:
DHA licence gives permission to practice in Dubai. Valid up to 5 years conditioned by the Health Professional Qualification Requirements. Check out

other information

.

DOH (HAAD) licence permits to provide professional healthcare in Abu Dhabi. Valid for 5 years from the date of passing the DOH (HAAD) exam. Check out

other information

.

MOH licence permits you to work in the medical field in the 5 other emirates.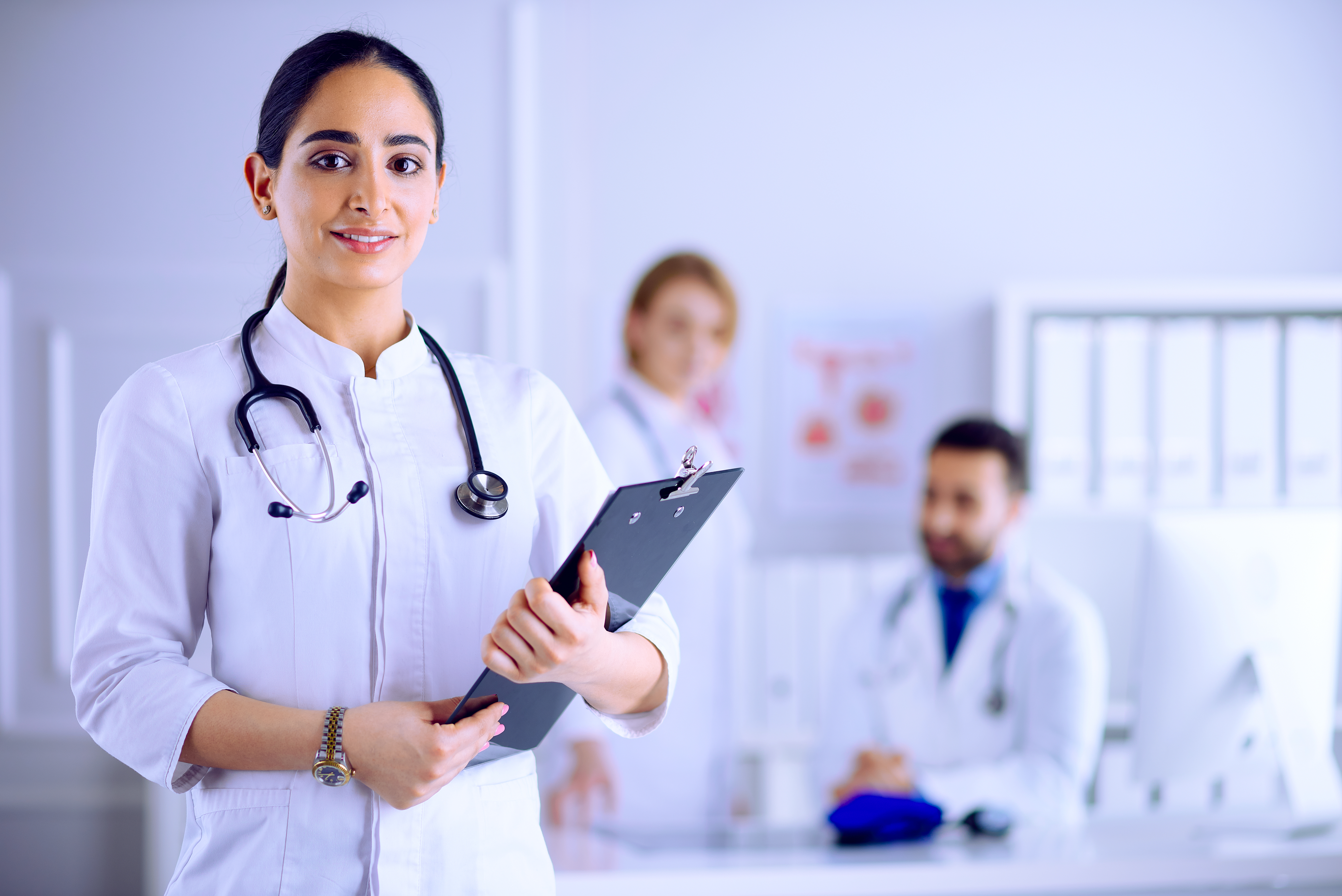 Please take note that after passing your DOH examination, it will not lead to license issuance automatically because you need to look for an employer first. Once you have the employer, it will be the HR of that facility who will facilitate the license application procedure.
Although there is an opportunity of conversion or transfer of a medical licence from one issuing authority to another. You can transfer your license to the desired new authority if you have worked in the UAE in a sphere of your specialisation for 3 months (it means that you've activated your eligibility to a full license).
All CPD/CME organized and held within the UAE should be accepted and accredited by one of the local authorities:
Dubai Health Authority (DHA)

Ministry of Health (MOH)

Health Authority-Abu Dhabi (HAAD)

College of Medicine and Health Science (CMHS), UAE University

University of Sharjah

The International Society for Developmental Origins of Health and Disease — DOOHaD
CPD-points collected from programmes and activities launched in the UAE may be counted for foreign professionals to accumulate the necessary amount for accreditation abroad.
There is a possibility to participate in CPD activities accredited by some regional and International CPD accreditors in Asia, Europe, UK, Canada, USA and within the Gulf Cooperation Council, and they'll be valid too.
How Many CPD Сredit Points to Reaffirm a License?
Health professionals whose credentials go out of date in 90 days should renew their license. In 2017 the unified Healthcare Professionals Qualification Requirements (PQR) was issued by MOH, DHA and DOH. In order to renew licence, the following minimum annual CME/CPD requirements must be fulfilled in the field of specialty.
Category of Professionals

CPD Points

Physicians and Dentists

40

Pharmacists

20

Nurses

20

Allied Health Professionals

10

Traditional, Complementary
& Alternative Medicine (TCAM) Professionals

10
This file also brings the information about requirements and considerations of each professional specialization.
Interruption in Practice
If the healthcare professional has an interruption of clinical practice over two years and is going to be licensed in the UAE he must follow the CME/CPD requirements. In general non UAE nationals will not be able to apply for a licence if they have a gap of clinical practice for more than 5 years and more than 10 years for UAE nationals.
Number of CPD-points required to renew a licence in case of interruption of practice
Gap of Practice

Physician/

Dentists

Nurses

Allied Health/

Pharmacists

TCAM

From two to less than three years

40 CME/CPD credits
4 month of training

20 CME/CPD credits
4 month of training

10 CME/CPD credits
4 month of training

10 CME/CPD credits
4 month of training

From three to less than four years

80 CME/CPD credits
6 month of training

40 CME/CPD credits
6 month of training

20 CME/CPD credits
6 month of training

20 CME/CPD credits
6 month of training

From four to less than three years

120 CME/CPD credits
8 month of training

60 CME/CPD credits
8 month of training

30 CME/CPD credits
8 month of training

30 CME/CPD credits
8 month of training

From five to ten year(UAE nationals only)

200 CME/CPD credits
12 month of training

100 CME/CPD credits
12 month of training

50 CME/CPD credits

12 month of training

50 CME/CPD credits
12 month of training
Only CPD topics aligned with the specialisation requirement shall be considered for licensing purposes. Generally, minimum 70% of the CPD-points shall be in the area of the professional specialty and up to 30% can be in the area of general development.
Which CPD Activities Bring and do not Bring CPD-points?
Urgent to remember which activities deliver CPD-points and which ones will only bring you knowledge and experience for personal development and not contribute to your licence renewal target.
Examples of CPD activities accepted for re-licensure include, but not limited to:
Open live activities, such as open courses, seminars, symposia, meetings, conferences, etc.

Live internal activities limited to groups within a particular organization like practice based activities, case studies, grand rounds, journal clubs, internal teaching, consultation with peers and colleagues, etc.

Self-study activities such as accredited distance learning programs with self-assessment.

Publication in peer reviewed journals.
In 2011 DOH signed an agreement with Promed TV in order to make online CME/CPD programs available for 40 specialties and subspecialties of healthcare professionals by watching CPD/CME lectures, operations, trainings and workshops on television. But only 20% of DOH CPD/CME minimum requirements will be accepted from the Promed TV channel as category-1 credit hours.
Activities not eligible for CPD Credit Points include, but not limited to, the following:
Regular morning meetings, endorsements, ward rounds and case revisions.

Departmental or medical society internal meetings.

Community and patient awareness sessions.

Public directed activities.

Software skills training.

Induction and orientation programs.

Basic product training and product-specific knowledge.
PharmaCourses' Opportunities for Health Professionals in the UAE
Not all of the activities on PharmaCourses may bring you CPD-points. It is possible in case of their acceptance. So pay attention to the status of the chosen activity. If the webinar/course you've completed is not accredited yet, it will bring you CPD-points later when and if webinar/course gets its accreditation. Visiting our webinars you will meet interesting speakers and gain useful knowledge for personal and professional development.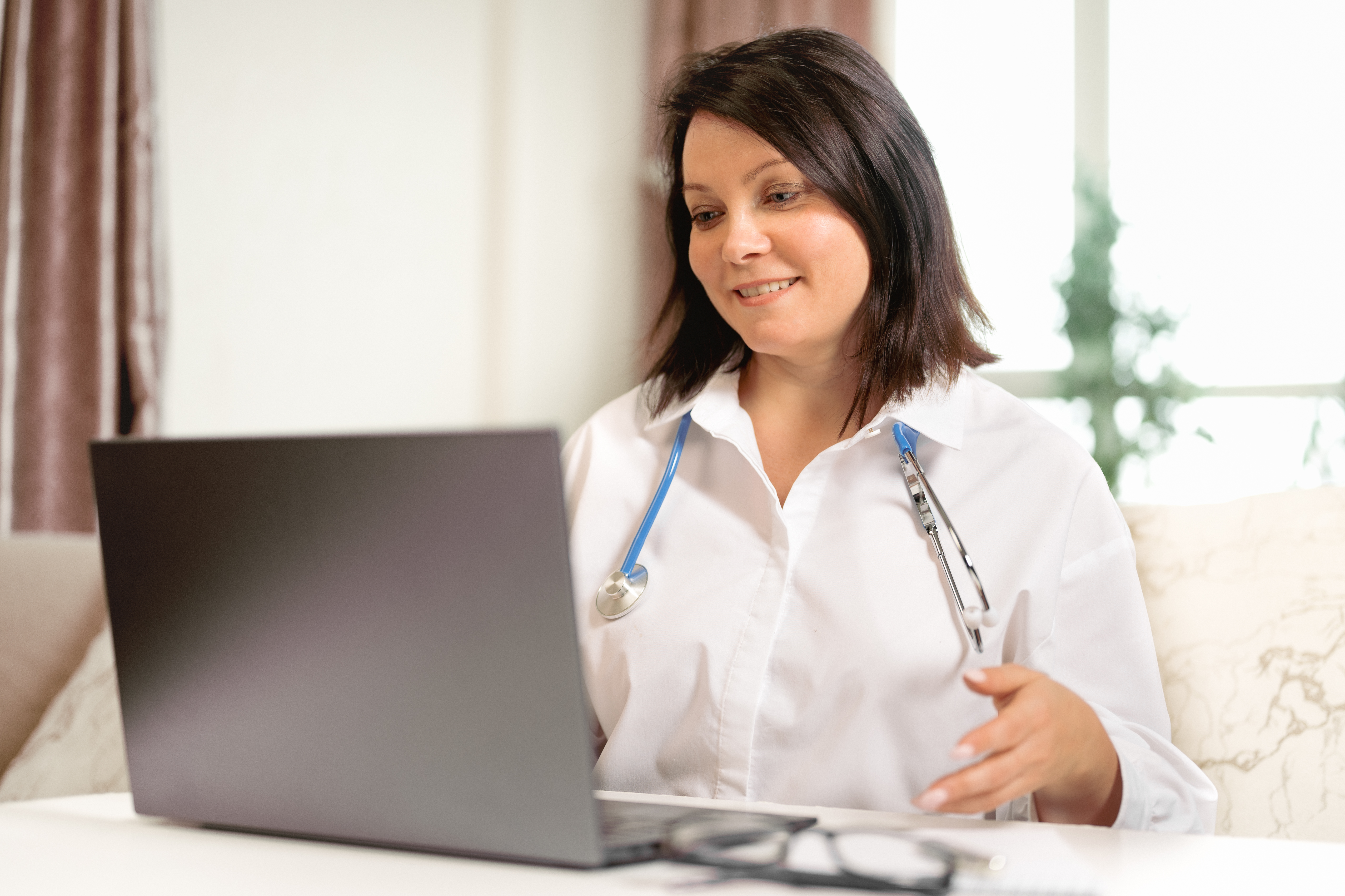 Nota Bene! Webinar's Status
There are 3 possible statuses of our webinars:
Under CPD accreditation

: documentation is presented to the CPD Standards Office. When and if the webinar is accredited you will earn CPD points.

CPD accreditation.

It means that the webinar matches the CPD criteria and after completing the webinar, you will receive 1 CPD credit point

by DHA

.

Open webinar

will not bring you CPD credits but often with gifts and always with certificates of participation for completers. Discussion of real cases and information of crucial importance for practice work are in focus.
You will find the status of the webinar on its own page:
After completing the webinar of any kind, you will get 50-200 PharmaCoins bonuses which you can spend on any record of our webinars or some of our courses or partner services, for example on Amazon certificate or overnight in Atlantis (Dubai)! See more details and trace the conditions here.
Please remember to differentiate the CPD-points and PharmaCoins bonuses. They are not equal. You need to collect CPD-points in order to renew your licence or to improve your qualification skills if it's demanded by your employer. PharmaCourses coins are the loyalty program and are spended only in PharmaCourses shop to improve the features of your account and to gain benefits (Amazon cards, hotel stay-in) for being active in studying.
You are welcome to join for free to our webinars. Choose appropriate topic and time in our calendar and begin collecting СPD-points and PharmaCoins.
Colleagues, haven't you joined our PharmaCourses of MENA region Telegram chats yet? In the chats of more than 6,000 participants, you can always discuss breaking news and difficult situations in a pharmacy or clinic with your colleagues. Places in the chats are limited, hurry up to get there.
Telegram chat for pharmacists of MENA region: https://t.me/joinchat/V1F38sTkrGnz8qHe
Telegram chat fo physicians of MENA region: https://t.me/joinchat/v_RlWGJw7LBhNGY0