Published by: Maria Bryndina on 22. November.2022
Facts and myths about immunity
Sports, stress and yogurts: facts and myths about immunity
Сold and flu season is here again, which means that pharmacies are getting crowded because of the same request: "Give me something for ARVI". Although we are not doctors, this is a great opportunity to dispel the myths about immunity, which are still widely popular. In this article, together with an immunologist, candidate of biological sciences Irina Obleukhova, we investigated the most common of them.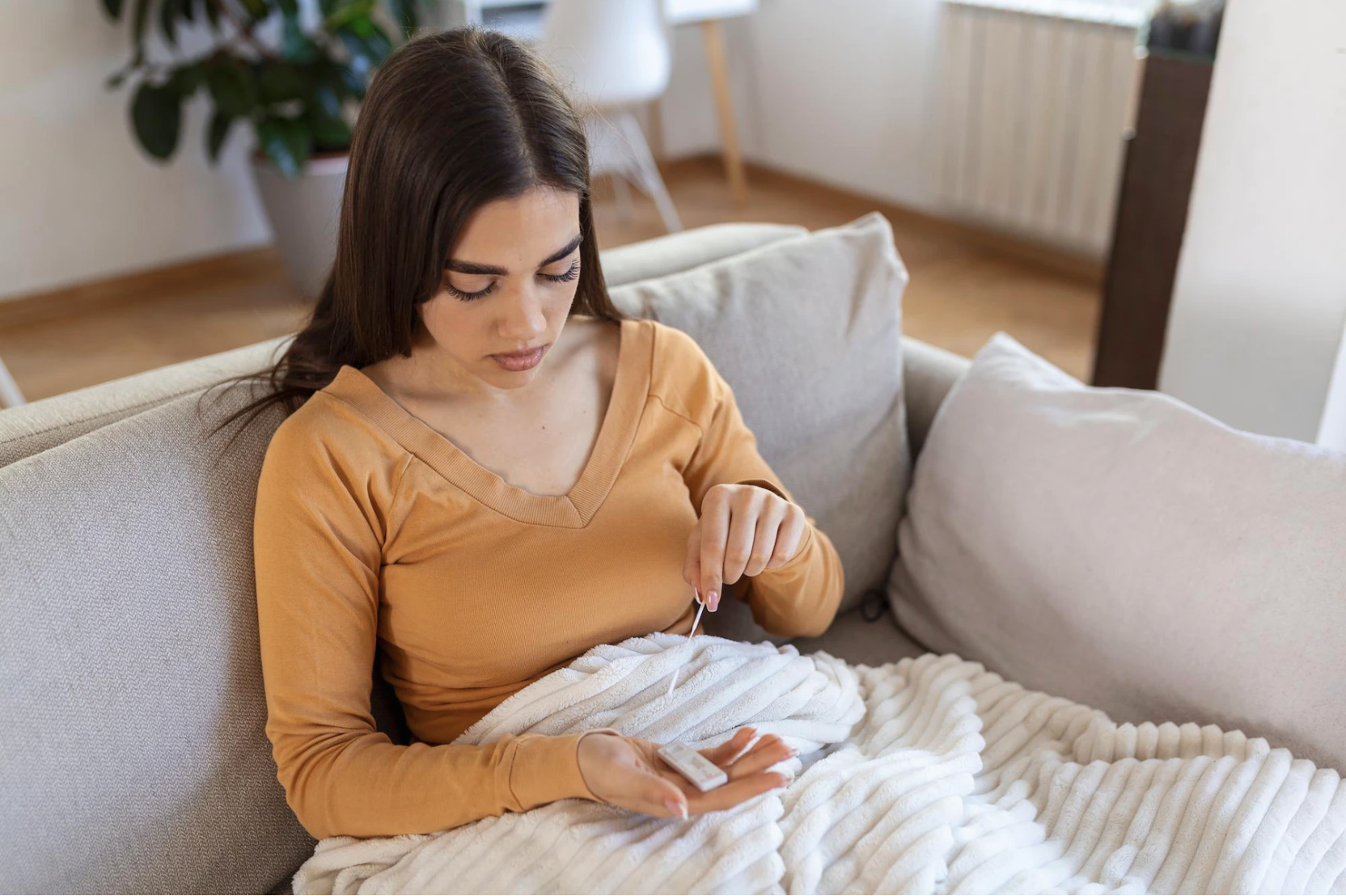 Myth 1: Vitamin C boosts the immune system
In short, no, it does not.
In more detail. A number of large-scale studies have shown that vitamin C is almost ineffective as an antioxidant which strengthens the immune system. With minor exceptions, its intake does not increase resistance to infections and does not reduce the duration of the disease.(1)
There are studies in which vitamin C reduced the duration of the disease by ... half a day. What is more, even such a slight success required doses much higher than regular, which are by no means harmless to health. For instance, vitamin C (and, as you may remember, this is acid) overdose may increase the acidity of gastric juice, as well as provoke skin rashes, dizziness, and diarrhea.
Moreover, if you get too fond of ascorbic acid and consume too much of it, the result might be just the opposite. When taking ultra-high doses is suddenly stopped, it can lead to beriberi and sometimes scurvy, even if daily vitamin C intake remains normal (2).
This paradox stems from one of the ways to regulate the level of vitamins in the body - catabolism. The higher the concentration of vitamin C in the blood, the more active the enzyme that neutralizes it.
Furthermore, the idea itself raises doubts. Evidence-based medicine considers strengthening the immune system unnecessary. Maintaining internal balance in the body is one of the most important tasks of the immune system. It must respond to the attacks of pathogens adaquately, but at the same time not show aggression against its own healthy cells of the body. Studies have shown that immunostimulatory herbal supplements can exacerbate pre-existing autoimmune diseases or accelerate their development in predisposed patients (3).
Myth 2: Sports and cold water dousing strengthen the immune system
In short: proper cold water dousing is good for health
In more detail. Moderate physical activity help to increase resistance to seasonal diseases. Active muscle work result in oxidative stress along with the release of lactic acid. It has been proven to have a beneficial effect on the immune and cardiovascular systems, increase resistance to harmful agents.
Cold water dousing is good for you if it is done systematically. If one has been used to cold water dousing routines since early age, they perform them as a light regular training of blood vessels later. If an adult, who has never done cold water dousing before, begins to douse himself with cold water without preparation, he can get sick. Hypothermia weakens the unprepared body and creates favorable conditions for viruses and bacteria. Thus, a study conducted by Yale University researchers showed that the body's immune response to rhinovirus weakens due to cold (4).
Myth 3: Stress affects the immune system badly
In short: it is true
In more detail. Stress provokes the release of a number of hormones, such as cortisol, which empower the human body to fight the source of discomfort. It is not harmful in the short term, but if stress becomes chronic, an excess of cortisol gradually drains our sources and weakens our defenses. Having noticed this, the body will certainly beat the alarm, and the circle will close: the release of the hormone will go on increasing. Stress for a person is caused by not just emotional experiences, but also overwork, lack of sleep, and in general any violation of the usual order of things.
Myth 4: If immunity is good, getting vaccinated is not a must
In short: this is a profound misconception
In more detail. To start with, good immunity is an abstraction and cannot be measured in any way. Everyone has their own immune reaction — the ability of the immune system to respond to the penetration of pathogens. Having two rarely ill people tested, we can see that the quantitative and functional activity of their immune cells are different, but at the same time their bodies handle harmful agents excellently.
This largely depends on whether the human immune system is familiar with the pathogen attacking it. If the immune system has already encountered the "enemy", then the body will have necessary antibodies to fight it. If the pathogen is new, it will take the immune system time to develop the necessary T- ​​and B-lymphocytes and antibodies. Meanwhile, dangerous pathogens can cause development of severe conditions. Therefore, following the recommendations of the Ministry of Health on vaccination is so important. Vaccinating protects people from severe course of dangerous infections.
The benefits of vaccination can be explained as in the case of the influenza virus. There are many its varieties. Human immune system cannot be equally prepared to fight every strain. Annual vaccinations help the immune system "recognize" those pathogens that will be common this season, which means the body will face them prepared. The vaccine contains DNA fragments of that virus strains which, WHO predicts, will be the most active. Such training is sufficient to put the immune system on alert.
Myth 5: If the immune system is strong, then there will be no fever with a cold
In short: everything is individual.
In more detail. This issue closely relates to the previous one. If the immune system is well prepared to repel an attack, then it copes with the pathogen at the next contact quite quickly. At the same time, the temperature will most likely not rise above 36.6 ° C.
At such times, the body does not produce pyrogens. If an infection develops for one reason or another, then the bodies of most people react with producing pyrogens and fever. An increase in temperature up to 38.5 ° C, for example, with ARVI, spurs the immune system, which begins to produce antibodies more actively.
Myth 6: Yogurt contains bacteria that boost the immune system
In short: this is rather untrue, but depends on the quality of the yogurt much.
In more detail. High-quality natural yoghurts contain a number of prebiotics that act as a substrate for lactic acid bacteria living in the intestines. It is believed that consuming plant foods and dairy products has a beneficial effect on digestion, as well as on the immune system - the latter has been confirmed by several studies, many of which were carried out in vitro (5). However, yogurts differ. Store products often contain too much sugar, but there are almost no live bacteria in them. This conclusion has been repeatedly made by food quality control experts.
Pasteurization is one of the reason for this. The shelf life of natural yoghurts is no more than 14 days, which is not cost-effective. Heating the product helps to extend the terms, but kills lactobacilli. As far as when yogurt is being consumed the survived microorganisms enter the harsh environment of the stomach first, so a very small percentage of them reach the intestines. But what is common in store yogurts is sugar, the increased consumption of which does not benefit one, but harms
The quality of a particular yogurt can be determined based on its ingredients. Theoretically, the body can benefit from products that contain normalized pasteurized milk and thermophilic lactic streptococci and Bulgarian milk bacillus starter culture. All other components (sugar, preservatives, stabilizers, etc.) worsen the quality of yogurt to a degree.
In addition, a number of scientists dispute the very fact of the beneficial effects of yogurt on human health. For example, Spanish doctors, based on a study of 4445 people, came to the conclusion that the use of yogurt had no effect on their condition (6).
Myth 7: In spring immunity weakens due to vitamins and minerals deficiency
In short: this is not about vitamins, but about the weather.
In more detail. Air temperature fluctuations common in off-season are the main reason for the increase in the incidence in spring (7). The body loves stability, and any change in the usual regimen can unsettle it. Sharp temperature swings do not affect the cardiovascular system well, they weaken the body and create ground for pathogens growth.
Spring is a period of active reproduction of pathogenic microflora, so at this time our immunity is subjected to increased viruses and bacteria attacks. However, microelements or macroelements deficiency may matter only when this diagnosis has been confirmed by tests. If one just feels fatigue or even catches a cold, vitamin deficiency here, most likely, has nothing to do with it.
Myth 8: Drugs disable the immune system to work on its own
In short: this is a myth, immunity is a self-regulating system.
In more detail. Most modern drugs do not affect the immune system directly, but drugs that can weaken it do exist. These are immunosuppressants, which are prescribed for autoimmune diseases, organ transplants and a number of other serious health problems. People who are ill, for example, with ARVI, are not prescribed such therapy, and they cannot buy such drugs at a pharmacy. However, even such drugs are unable to suppress the human immune system once and for all. Thus, people with donor organs undergo immunosuppressive therapy throughout their lives. If taking these drugs is stopped, their immunity will return to normal functioning and will soon reject the transplant. The same applies to autoimmune diseases, which are still incurable – these drugs discontinuation provokes symptoms recurrence in most cases.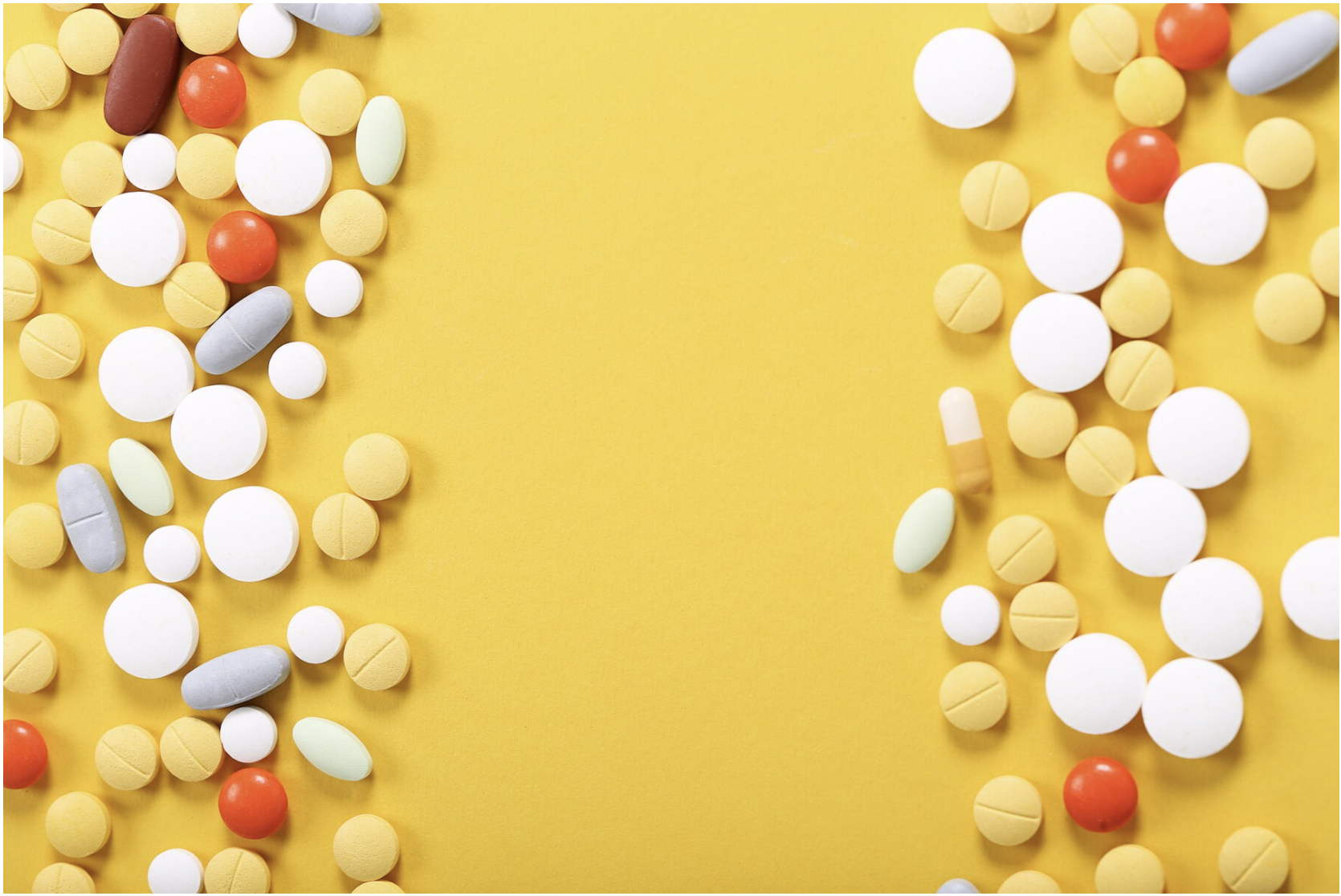 Thus, the effectiveness of a healthy immune system may be reduced only through regular exposure to special drugs. Medicines that are prescribed for colds and flu are not among those. Their task is only to support the immune system in the fight against the disease. If a drug is prescribed by a doctor, you ought not to worry about your natural immunity safety. The mechanism of the immune system is the result of millions of years of evolution, and modern medicine is unable to "turn it off".
But anyone can complicate the work of their immunity. A vivid example of this is the uncontrolled use of antibiotics for influenza and ARVI, which leads to bacteria's resistance to these drugs. This is how resistant strains are born.
References:
Colleagues, haven't you joined our PharmaCourses of MENA region Telegram chats yet?
In the chats of more than 6,000 participants, you can always discuss breaking news and difficult situations in a pharmacy or clinic with your colleagues. Places in the chats are limited, hurry up to get there.
Telegram chat for pharmacists of MENA region: https://t.me/joinchat/V1F38sTkrGnz8qHe
Telegram chat fo physicians of MENA region: https://t.me/joinchat/v_RlWGJw7LBhNGY0