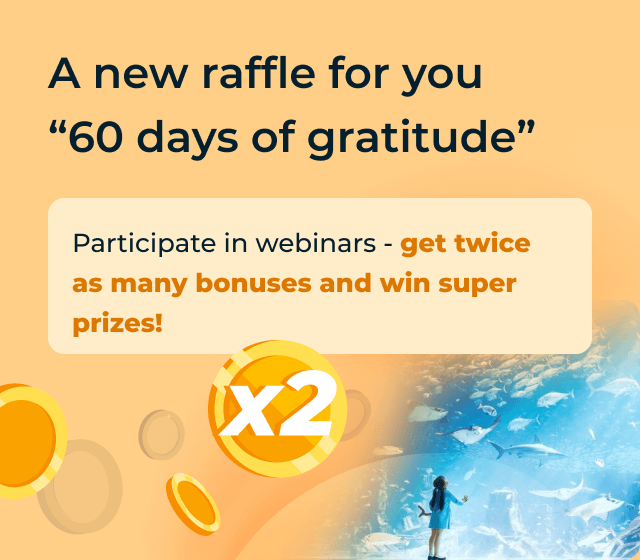 PharmaCoins are bonuses for PharmaCourses shop, you can spend in for real services and goods. Participate in webinars, courses and other activities, collect PharmaCoins and enjoy shopping together with PharmaCourses.
Shop
PharmaCourses shop is including different types of products and services you can choose; educational activities, lesure, online certificates, conferences etc. Shop is updating regulary according to your professional needs.
Video recording of one webinar

Choose one of past webinars from PharmaCourses library with unlimited access

Annual subscription for The Lancet magazine

Get the annual access to the an international professional weekly medical magazine Lancet!

World Conference on Pharmaceutical Science and Drug Manufacturing

Get a ticket for 9th World Conference on Pharmaceutical Science and Drug Manufacturing 01st & 02nd December

Qua Spa 30-minute Body Treatment at Caesars Palace Dubai

Relax and rejuvenate with a choice of one of the following treatments: Express Back Massage, Heads Up–Head Massage, Body Polish, Body Mask or Golden Hair

Online course from PharmaCourses "Effective communication in pharmacy to foster the patient care"

Get an unlimited access and study when and where is convinient for you

Amazon Certificate for 300 dirhams

Spend 300 AED on Amazon website or on partnership platforms

Overnight at Staycation in Atlantis Dubai

Ideal relax in worldwide famous hotel that everyone deserves!
How to earn PharmaCoins
Register on Platform

Recieve PharmaCoins for registration and start collect bonuses for other activities

Participate in webinar

Learn more and get PharmaCoins

Pass the survey

Participate in ongoing polls from the PharmaCourses portal

Invite your friend

Send link to your colleagues. They follow the link, registered on PharmaCourses, fill in profile and participate at least at one webinar. You can invite no more than 5 persons per day

Activate Promo Codes

If you have a promo code, you can activate it on your personal profile page by clicking the "Add promo code" button

Share in social media

Click the social media "share" icons on the website pages. Each your click record will bring you additional PharmaCoins.

Participate in other activities

Participate in one-time events on the PharmaCourses portal, for which bonuses are awarded