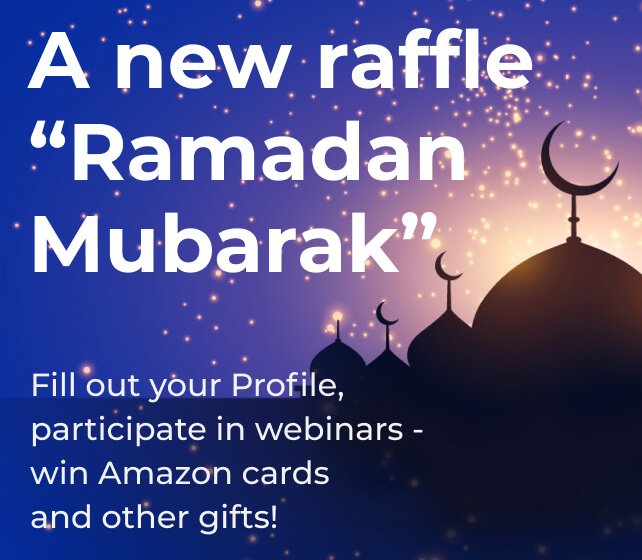 A new raffle «Ramadan Mubarak»
In honor of the great holiday of Ramadan Mubarak, when each of you fasted, prayed and did a lot of good things, raising your soul and thoughts to the Almighty, we want to express our profound gratitude.
Special terms for you:
*If there are more than two participants who attended the largest equal number of webinars, then the prizes will be raffled between them randomly.
Shop
PharmaCourses shop is including different types of products and services you can choose; educational activities, lesure, online certificates, conferences etc. Shop is updating regulary according to your professional needs.
Video recording of one webinar

Choose one of past webinars from PharmaCourses library with unlimited access. After you press GET button and spend 1000 PhC the manager will contact you.

Qua Spa 30-minute Body Treatment at Caesars Palace Dubai

Relax and rejuvenate with a choice of one of the following treatments - Express Back Massage, Heads Up – Head Massage, Body Polish, Body Mask or Golden Hair

Online course from PharmaCourses "Effective communication in pharmacy to foster the patient care"

Get an unlimited access and study when and where is convinient for you

Amazon Certificate for 100 dollars

Spend 100 dollars on Amazon website or on partnership platforms

Overnight at Staycation in Atlantis Dubai

Ideal relax in worldwide famous hotel that everyone deserves!