The vitamin is an antioxidant. People call it "vitamin of youth" for its qualities. The article tells:
why and how much vitamin E we need

how synthetic vitamin E differs from the natural one
In next article we will tell:
if it

is worth using vitamin E for beauty, youth and health supplementary

who really needs vitamin E medications and why it is called "anti-sterile".
Why do we need vitamin E?
The main role of vitamin E in the body is associated with its antioxidant abilities. It is located in the cell membrane in such a way that it prevents oxygen from contacting unsaturated membrane lipids, which prevents their peroxide degradation. Another mechanism of antioxidant protection is the ability of the mobile hydroxyl of the chroman core to directly interact with reactive oxygen species (O2• ¯ , HO• HO2 • ), free radicals of unsaturated fatty acids (RO• , RO2 • ) and fatty acid peroxides1. And these are hardly the only mechanisms of vitamin E antioxidant function. A plenty of diseases are based on a excessive
free radical mechanism of development. Vitamin E protects tissue and organ cells from getting damaged by free radicals. Therefore, its adequate intake is important for preventing such diseases as coronary heart disease, atherosclerosis, cancer and others. Immunity, cardiovascular and reproductive systems, muscle tone depend on vitamin E. Vitamin E prevents premature skin aging caused by UV radiation and other free radicals2. The cosmetic effects of the vitamin stem from its ability to retain moisture in the epidermis, smooth, improve elasticity and regeneration3.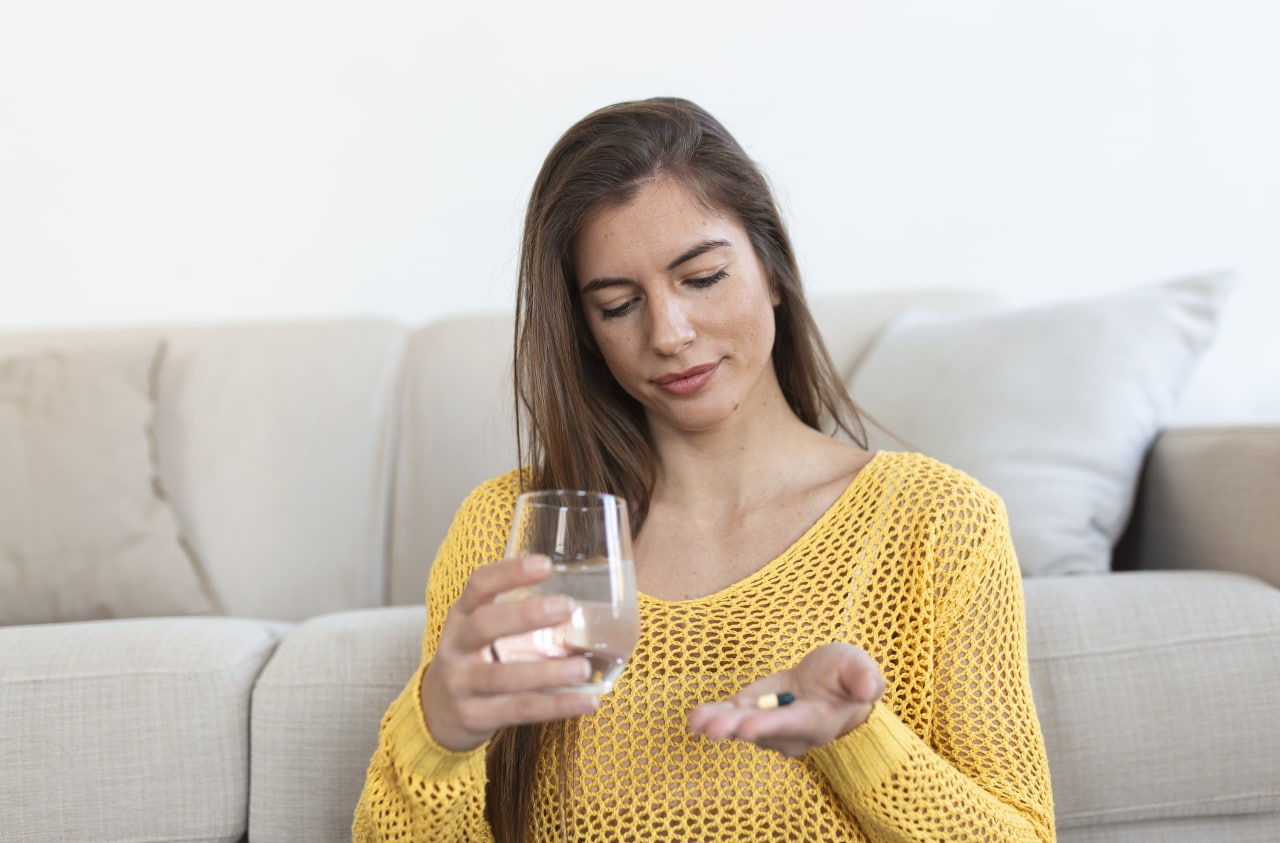 Tocochromanols
α-tocopherol acetate — this vitamin E is common at the pharmacy. Natural vitamin E is produced in plants astocochromanols, which are eight related compounds: four tocopherols (α, β, γ, δ) and four tocotrienols (α, β, γ, δ). They are similar because of the common basis of chemical structure, they are all fat-soluble, all are antioxidants. Forms of vitamin E differ in vitamin activity and exercise different biological qualities. Thus, γ-tocopherol has a number of unique properties that α-tocopherol does not have. These include anti-inflammatory activity, inhibition of COX-2 activity, and inhibition of lung cancer cell proliferation4. Different foods contain different vitamers.
Why α-tocopherol?
Vitamin E supplements and medications contain α-tocopherol. It is the one having the greatest vitamin activity and is recognized as the only one capable of filling our daily need for hypovitaminosis. The concentration of α-tocopherol in the blood and cells is higher than other forms of vitamin E, and it is the most studied. Other forms of vitamin E are also metabolized and resecreted by the liver into the blood and also perform their function in the body, but do not interconvert and cannot replace α-tocopherol. Therefore, there is a recommended intake and an upper limit intake.
Vitamin E at the pharmacy
The pharmaceutical industry produces medicines and dietary supplements of vitamin E for therapeutic and prophylactic purposes. We are most likely to see vitamin E as an ester of acetic acid or acetate (α-tocopherol acetate, α-tocopherylacetate). The vitamin is esterified to extend its shelf life and protect its antioxidant properties. Vitamin E acetate absorption and efficiency is similar to those of tocopherol5.
Synthetic vitamin E is obtained by condensing methyl-substituted n-hydroquinones with phytol or isophytol. It is mentioned as D,L-α-tocopherol acetate on the packaging, and consists of a racemic mixture of left- and right-handed stereoisomers. Vitamin E of natural origin is obtained from vegetable oils. It may be labeled as D-α-tocopheryl acetate or RRR-α-tocopheryl acetate on the packaging, which are actually the same, but the latter is more precise in terms of chemistry.
Most often, drugs contain synthetic vitamin E, but you can also find natural (for example, vitamin E forte from Doppelherz). Supplements tend to use natural vitamin E, and you can find supplements containing not only alpha, but also beta, delta and gamma tocopherols, for example, vitamin E from Solgar. Synthetic vitamin E in dietary supplements is also found.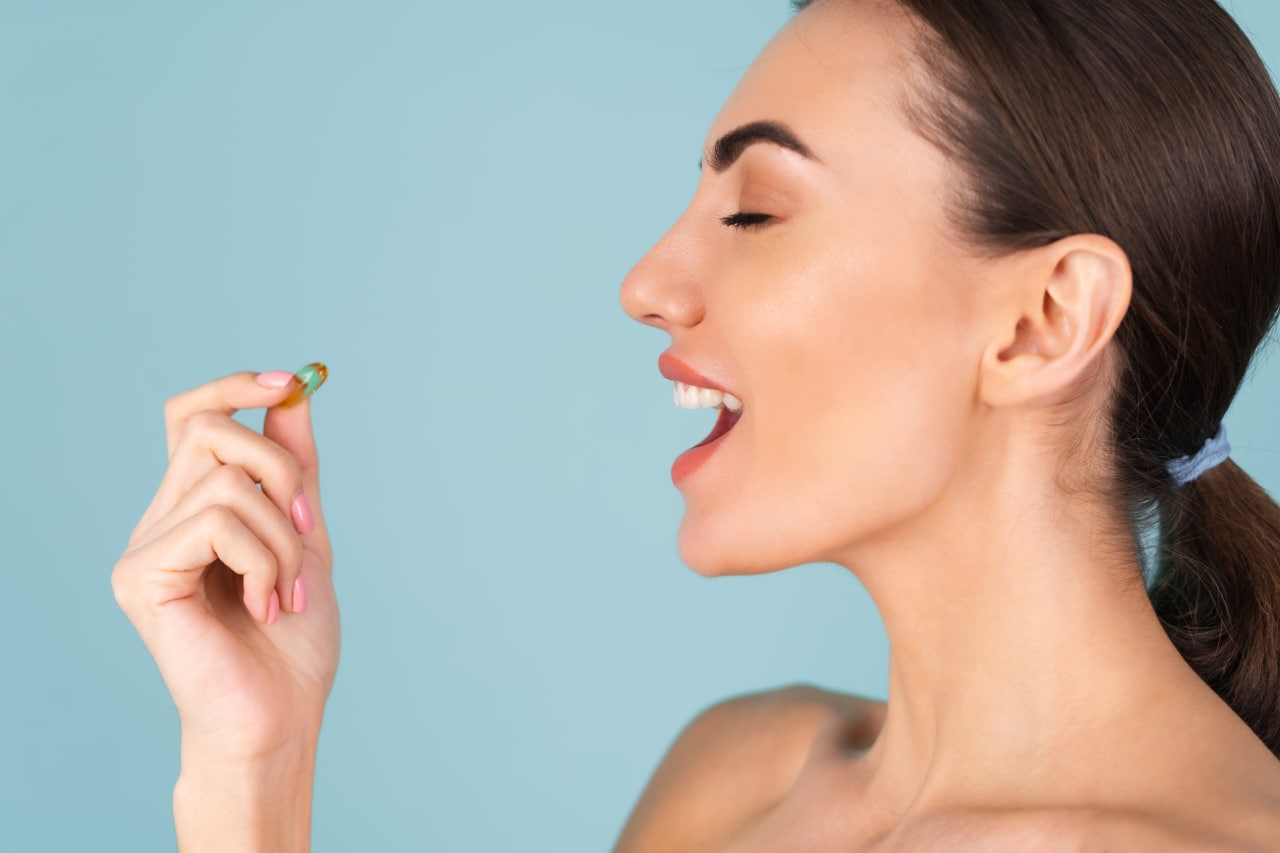 Vitamin E forms and doses
Vitamin E is available as 5%, 10% or 30% water soluble form containing 50, 100 or 300 mg of vitamin E per 1 ml, and as soft gelatin capsules of 100, 200 or 400 mg of vitamin E. The dose is sometimes indicated in IU (international units).
Table 1. Vitamin E dosages compliance
| | | |
| --- | --- | --- |
| α-tocopherol | 1 mg | 1 МЕ |
| natural | 1,49 МЕ | 0,67 mg |
| synthetic | 2,22 МЕ | 0,45 mg |
Daily dosages of 100-300 mg are used for treating hypovitaminosis in adults. Regular daily of the vitamin is sufficient in order to prevent hypovitaminosis E.
Daily amount of vitamin E, upper limit
The daily dose of 15 mg of vitamin E is recommended for an adult. The upper limit is 300 mg of vitamin E per day. See in detail in table 2.
Table 2. Vitamin E intake (for α-tocopherol only)
Category

Adults

Children

Pregnant women

Lactating women

under 6 months

6 months- 2 years

3-6 years

7-11 years

11-14 years

15-18 years

Daily dose, mg

15

3

4

7

10

12

15

15-17

19
Recommended amounts are calculated in α-tocopherol equivalents (α-TE), where 1 mg of α-TE corresponds to 1 mg of d-α-tocopherol, 1.35 mg of dl-α-tocopherol, or 1.49 mg of dl-α-tocopheryl acetate.
References:
Etsuo Niki.

Evidence for beneficial effects of vitamin E.The Korean Journal of internal medicine

. 2015; 30 (5):

S.K. Schagen, V.A. Zampeli, E. Makrantonaki, C.C. Zouboulis. Discovering the link between nutrition and skin aging.

Dermatoendocrinol. 2012; 4(3): 298–307.

Pattarawan Rattanawiwatpong, Rungsima Wanitphakdeedecha, Akkarach Bumrungpert, Mart Maiprasert.

Anti-aging and brightening effects of a topical treatment containing vitamin C, vitamin E, and raspberry leaf cell culture extract: A split-face, randomized controlled trial.

Journal of Cosmetic Dermatology. 2020; 19 (3): p. 671-676.
A. McE. Jenkinson, A.R. Collins, S. J. Duthie, K.W.J. WahleE, G.G. Duthie.

The effect of increased intakes of polyunsaturated fatty acids and vitamin E on DNA damage in humanlymphocytes

.

Nutr. Cancer 12, 61–68

Vitamin E

. Fact Sheet for Health Professionals. NationalInstitutes of Health.
Colleagues, haven't you joined our PharmaCourses of MENA region Telegram chats yet?
In the chats of more than 6,000 participants, you can always discuss breaking news and difficult situations in a pharmacy or clinic with your colleagues. Places in the chats are limited, hurry up to get there.
Telegram chat for pharmacists of MENA region: https://t.me/joinchat/V1F38sTkrGnz8qHe
Telegram chat fo physicians of MENA region: https://t.me/joinchat/v_RlWGJw7LBhNGY0