It is known that vitamin D has a number of pleiotropic effects, in addition to the regulation of calcium metabolism. In recent years, a growing body of evidence suggests an association between hypovitaminosis D and sleep disturbances, raising interest in the role of this nutrient in regulating the sleep-wake cycle.
Click here to read our articles about vitamin D:
Vitamin D and menopause
Vitamin D and Pregnancy: Effects, Requirement, Doses
Sleep Regulation is Another Effect of Vitamin D
Sleep is absolutely necessary for maintaining physical and psychological health. The daily sleep-wake cycle is controlled by:
• the circadian clock
• hormones released by the hypothalamus
• environmental cues such as light and dark1.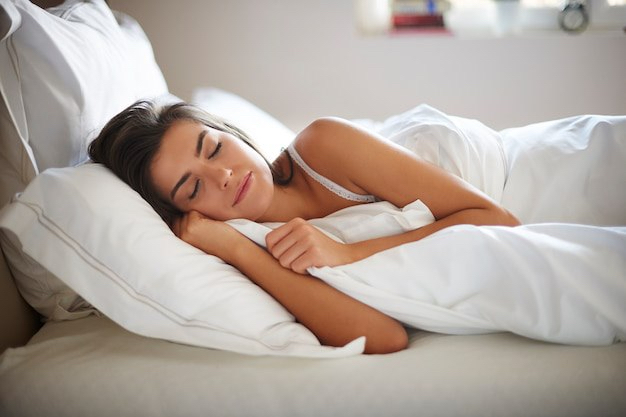 Sleep disturbance has become an epidemic, and many people often do not attach importance to this disorder, perceiving it as an inconvenience1,2. At the same time, sleep deprivation is associated with an increased risk of adverse events and diseases, including:
• type 2 diabetes
• hypertension
• cancer
• all-cause mortality1.
One cause of sleep disturbance is likely to be vitamin D deficiency. Vitamin D plays an important role in regulating the sleep-wake cycle and reducing the number of nocturnal awakenings2.
The extraskeletal effects of vitamin D are associated with the ubiquitous pattern of it's receptor expression in various systems and organs. Vitamin D receptors have been found in brainstem's stimulatory cells that play an important role in the development and maintenance of the first stage of sleep3. Thus, receptors were found in the anterior and posterior sections of the hypothalamus, substantia nigra, central gray matter of the midbrain, and nuclei of the reticular formation2. Scientists have not yet fully understood the exact mechanism by which vitamin D regulates sleep. However, there is evidence that supports its effect on various sleep disorders.
The Effect of Vitamin D on Sleep in the Framework of Nosologies
Obstructive sleep apnea syndrome (OSAS) and vitamin D
OSAS is a common disorder characterized by recurring episodes of partial or complete cessation of breathing during sleep due to airway obstruction. Vitamin D probably has a complex effect in this syndrome, affecting various stages of pathogenesis. A number of studies confirm this. Decreased levels of 25-hydroxyvitamin D have been detected in patients with the syndrome compared with controls (healthy participants with comparable demographics), as well as an association between OSAS severity and vitamin levels4.
Brief episodes of hypoxia trigger oxidative stress and inflammation, which in turn stimulate a cascade of systemic reactions. Patients with obstructive sleep apnea have increased levels of inflammatory mediators:
• tumor necrosis factor alpha (TNF alpha)
• interleukin 6 (IL-6)
• C-reactive protein4.
In turn, vitamin D reduces the inflammatory response due to the production of anti-inflammatory biologically active substances. In addition, studies have shown that the use of vitamin D supplements in patients with OSAS may be of benefit in:
• improving glucose tolerance
• normalizing lipid metabolism
• reducing body mass index
• reducing inflammation4.
Based on these data, we can assume a possible beneficial effect of vitamin D preparations on the severity and course of the syndrome and its complications. However, a decrease in the level of the vitamin in this condition may also be secondary, due to hypoxia, as, for example, in chronic obstructive pulmonary disease, or excessive daytime sleepiness.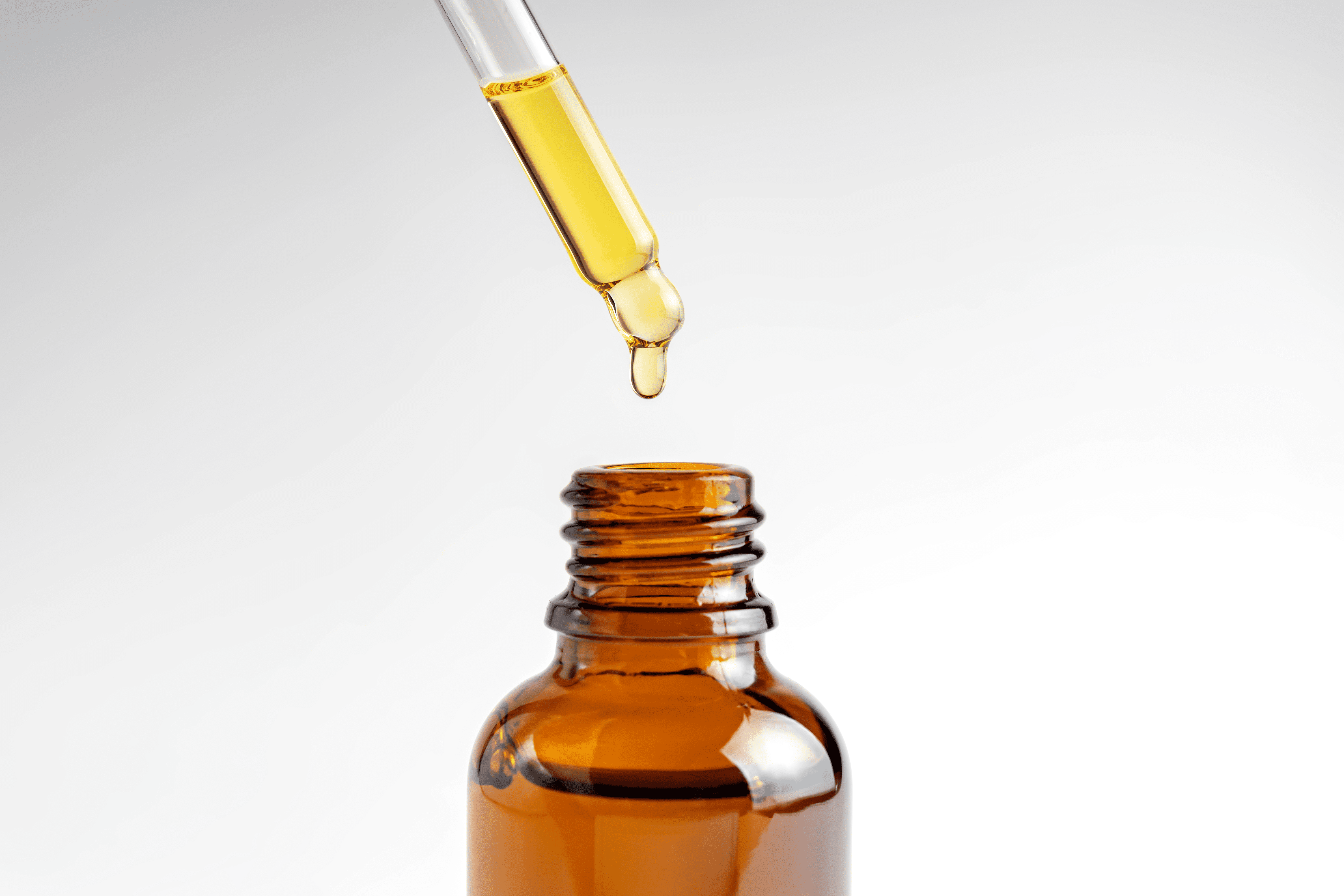 Insomnia and vitamin D
Insomnia is a condition that makes it difficult to fall asleep and/or stay asleep. Insomnia is likely to be multifactorial in nature and may be due to various disorders associated with emotions and mood, in particular, anxiety, stress disorder, depression5. These disorders may be accompanied by vitamin D deficiency. In addition, vitamin D deficiency may contribute to melatonergic dysregulation6.
Restless legs syndrome and vitamin D
Restless legs syndrome is a condition in which paresthesias of the lower extremities appear during sleep. It is believed to be associated with impaired dopaminergic neurotransmission, but a contribution to its development by impaired vitamin D metabolism cannot be ruled out. Restless legs syndrome has been found to be more common in patients with vitamin D deficiency than in those with normal vitamin D levels. Moreover, according to a study by S. Wali et al., taking a vitamin D supplement for restless legs syndrome for 3–8 weeks reduced the symptoms of the disease7.
Excessive daytime sleepiness and vitamin D
Excessive daytime sleepiness is a common symptom that often accompanies sleep disorders and conditions such as OSAS, insomnia, or restless leg syndrome. A study found that low vitamin D levels were associated with symptoms of excessive daytime sleepiness8. It is important to note that low levels of the vitamin in such cases may be considered as a secondary disorder arising from a primary sleep disturbance due to reduced daytime activity and reduced insolation.
Circadian disorders and vitamin D.
The involvement of vitamin D in circadian rhythms regulation is confirmed by a number of studies that indicate daily and seasonal fluctuations in the secretion of vitamin metabolites9. It can also be considered as one of the additional factors that determines the connection between circadian rhythm disturbance and mineral metabolism, like melatonin. For example, a negative correlation has been described between melatonin production and vitamin D levels in patients with multiple sclerosis10.
In all likelihood, the link between vitamin D levels and circadian rhythms may be explained by the vitamin's ability to regulate the expression of tryptophan hydroxylase (TRPH) — an enzyme that limits production of serotonin and therefore melatonin3. Vitamin D potentiates the expression of neuronal TRPH, stimulating the production of serotonin, thus vitamin deficiency is associated with a decrease in serotonin and melatonin levels and disruption of circadian rhythms. Given the available evidence, it is likely that vitamin D supplementation may have a positive effect on sleep disturbances, increasing sleep efficiency and duration, and reducing sleep latency. Prevention and treatment of sleep disorders and their correction with vitamin D preparations may be appropriate, also due to high efficiency in other nosologies and the economic availability of the vitamin11.
The Effect of Vitamin D on Sleep in Some Categories of Patients
Patients with inflammatory diseases. Researchers have found a link between vitamin D deficiency and the risk of adverse outcomes of infectious and autoimmune inflammatory diseases. At the same time, inflammatory diseases can be accompanied by sleep disturbances, such as excessive daytime sleepiness or insomnia12.
Elderly patients are at risk for the development of sleep disorders: they are detected with a frequency of 50% (usually insomnia and OSAS). An association has been established between vitamin D levels and sleep duration in older adults13. In addition, vitamin D deficiency has been associated with poor sleep quality and consequent cognitive dysfunction in elderly patients with heart failure14.
Patients with imbalance of sex hormones. According to some reports, there is a pattern between the quality of sleep and the level of vitamin D, which is associated with the expression of sex hormones. For example, sleep disturbances are reported in 76% of pregnant women15.
Bibliography
Colleagues, haven't you joined our PharmaCourses of MENA region Telegram chats yet?
In the chats of more than 6,000 participants, you can always discuss breaking news and difficult situations in a pharmacy or clinic with your colleagues. Places in the chats are limited, hurry up to get there.
Telegram chat for pharmacists of MENA region: https://t.me/joinchat/V1F38sTkrGnz8qHe
Telegram chat fo physicians of MENA region: https://t.me/joinchat/v_RlWGJw7LBhNGY0