Published by: Maria Bryndina on 30.September.2022
Acute respiratory tract infections are one of the most common diseases in adults and children in the world, which is facing a heavy burden on the health system and society. How has the situation with morbidity, clinic and therapeutic approaches to these infections changed during the pandemic?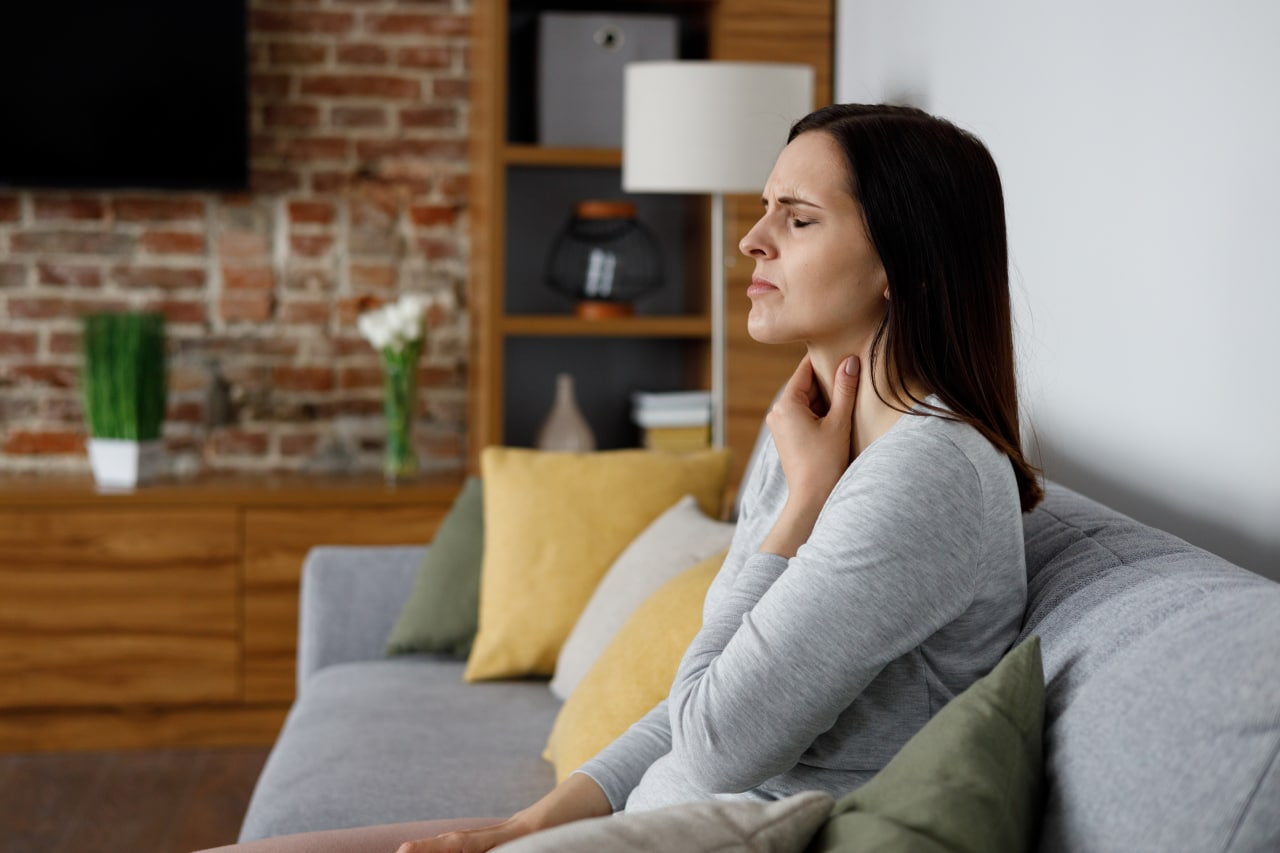 Prevalence of respiratory infections during the pandemic years
Since the emergence of the SARS-CoV-2 pathogen, the virological distribution of respiratory viruses has changed significantly. The results of a prospective, multinational, multicenter study conducted in Germany showed that the novel coronavirus SARS-CoV-2 was the most common causative agent of respiratory infections (96 out of 435 cases, 22%). The second place in terms of prevalence was occupied by rhinovirus (24 cases out of 435, 5.5%), and the third place was taken by the influenza virus (9 cases out of 435, 0.2%). This microbiological distribution significantly differs from the pattern seen in 2018 and 2019, when rhinovirus and influenza virus were the two most common causative agents of respiratory viral infections1.
A similar trend was found in China, in a study of pediatric patients with viral respiratory tract infections in Shanghai. Detection rates for eight common respiratory viruses, including
respiratory syncytial virus

influenza A and B viruses

parainfluenza virus

adenovirus

human metapneumovirus
ranged from 16.9% to 26.9% from 2011 to 2019, but dropped sharply to 10.5 % in 20202. A downward trend in the prevalence of respiratory viruses, including influenza, parainfluenza virus, adenovirus, coronaviruses (excluding SARS-CoV-2), human metapneumovirus, rhinovirus, and respiratory syncytial virus infections, was also observed in other national studies.
Significant declines in the seasonal outbreak of another threatening respiratory infection, influenza, have been recorded during the pandemic in many countries, including the United States, Japan, United Kingdom, Australia, Canada, Singapore, Taiwan, South Korea, and others3.
Epidemiologists believe that several factors played a role in this trend: the high virulence of SARS-CoV-2, which provided a powerful surge of coronavirus infection and its prevalence in the picture of viral respiratory infections, and the widespread use of preventive hygiene measures, as well as the massive introduction of quarantine, which further allowed to control the transmission of other respiratory viruses. There is also the possibility of an interaction between respiratory viruses and SARS-CoV-2, causing a decline in incidence first, but their mechanism is still unknown3.
Prognosis for 2022-2023
Epidemiologists believe that this winter we should expect an increase in the prevalence of respiratory viral infections not associated with COVID-194. This theory is supported by the results of a study published in The Lancet in August 2022. This study, conducted by scientists at the University of Bristol in collaboration with pharmaceutical giant Pfizer, was the first to compare hospital admissions for respiratory infections caused by SARS-CoV-2 and other respiratory infections.
Using data from 135014 hospitalizations from two large hospitals in Bristol between August 2020 and November 2021, the researchers found that 12557 hospitalizations were associated with acute lower respiratory illness in patients presenting with symptoms of respiratory infections (including cough, fever) or radiological evidence of pathology. Of these patients, 55% of cases (6909 people) were associated with a respiratory infection not associated with SARS-CoV-2. Confirmed COVID-19 was registered in only 26% of hospitalized patients (3178 cases). The remaining 17% of cases had no infectious etiology.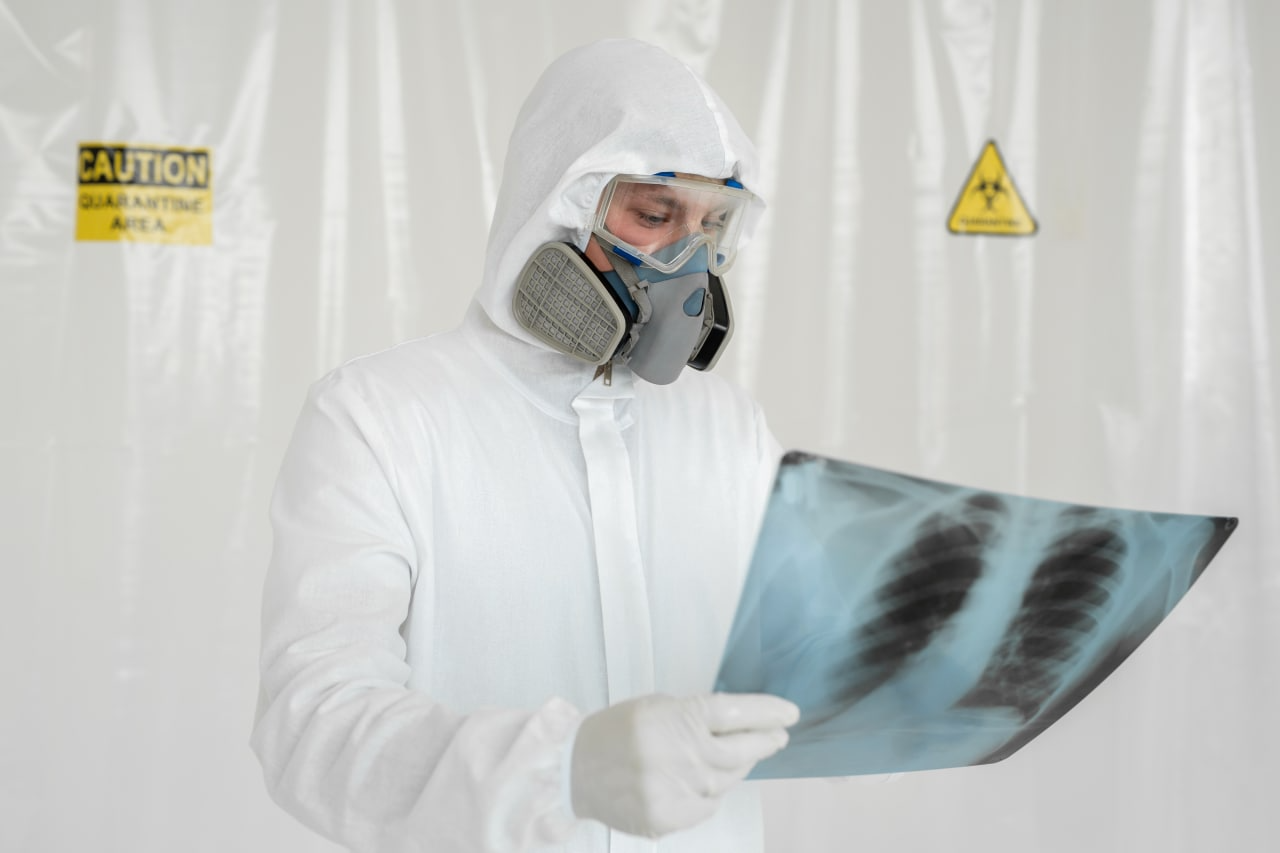 Thus, the results of the study, according to one of its co-authors Adam Finn5, professor of pediatrics at the University of Bristol, showed that other respiratory infections not associated with SARS-CoV-2, despite the pandemic, did not disappear and, despite vaccination, the introduction of quarantine activities, the intensive use of masks, are still common diseases. Anticipating new epidemiological season, let's talk about transmission routes, clinical symptoms and treatment tactics for respiratory viral infections not associated with SARS-CoV-2.
Respiratory infections: from etiology to therapy
Many viruses can replicate in the respiratory tract, most commonly members of the families Ortho- and Paramyxoviridae, Picornaviridae, Coronaviridae and Adenoviridae. There are four main transmission routes:
direct contact

indirect contact (in contact with objects)

drip

aerosol (airborne)

6

.
Most respiratory viruses are spread through the air. The likelihood of transmission also depends on the virulence of the pathogen, health status, and environmental factors such as temperature and humidity.
| | |
| --- | --- |
| Pathogen | Peak incidence7 |
| flu viruses | winter |
| rhinoviruses | more often in spring and autumn, but the severity of infection increases in the winter months |
| adenoviruses, metapneumoviruses, bocaviruses | all year round |
There is usually one dominant virus circulating at any given time.
The clinical picture may vary. Respiratory viruses are responsible for the development of:
common cold (more often rhinoviruses, in about half of cases, less often adenoviruses, respiratory syncytial viruses, coronaviruses)

pharyngitis (usually adenoviruses)

acute laryngitis (all respiratory viruses can cause)

acute laryngotracheobronchitis (parainfluenza virus),

bronchitis, bronchiolitis, pneumonia. Pneumonia is usually associated with influenza virus, respiratory syncytial virus, human metapneumovirus, adenoviruses or coronaviruses

7

.
Manifestations of respiratory infections vary slightly depending on the pathogen. So, with a respiratory syncytial infection, bronchiolitis most often develops, which manifests itself with nasal congestion, rhinorrhea and cough. For adenovirus infection, a runny nose, sore throat, ear, cough with the development of pharyngitis, otitis media and bronchiolitis are characteristic. Rhinoviruses cause common cold, the main manifestation of which is a pronounced runny nose.
Treatment of respiratory viral infections, regardless of their causative agent (with the exception of the influenza virus), is symptomatic and based on the control of symptoms and complications of the disease, such as secondary bacterial infection.
Bibliography
Dähne T. et al. The impact of the SARS-CoV-2 pandemic on the prevalence of respiratory tract pathogens in patients with community-acquired pneumonia in Germany //Emerging Microbes & Infections. 2021; 10 (1): 1515-1518.

Li F. et al. Epidemiology of Viruses Causing Pediatric Community Acquired Pneumonia in Shanghai During 2010–2020: What Happened Before and After the COVID-19 Outbreak? //Infectious Diseases and Therapy. 2022; 11 (1): 165-174.

Tang H. J., Lai C. C., Chao C. M. Changing Epidemiology of Respiratory Tract Infection during COVID-19 Pandemic //Antibiotics. 2022; 11 (3): 315.

Hyams C. et al. Incidence of community acquired lower respiratory tract disease in Bristol, UK during the COVID-19 pandemic: A prospective cohort study //The Lancet Regional Health-Europe. 2022; 21: 100473.

Increase in non-COVID-19 respiratory infections predicted this winter. URL:

https://www.sciencedaily.com/releases/2022/08/220809101800.htm

(Available 21.09.2022).

Leung N. H. L. Transmissibility and transmission of respiratory viruses //Nature Reviews Microbiology. 2021; 19 (8): 528-545.

Nunes-Silva C. et al. Non-COVID-19 respiratory viral infection //Breathe. 2022; (18): 1.
Colleagues, haven't you joined our PharmaCourses of MENA region Telegram chats yet?
In the chats of more than 6,000 participants, you can always discuss breaking news and difficult situations in a pharmacy or clinic with your colleagues. Places in the chats are limited, hurry up to get there.
Telegram chat for pharmacists of MENA region: https://t.me/joinchat/V1F38sTkrGnz8qHe
Telegram chat fo physicians of MENA region: https://t.me/joinchat/v_RlWGJw7LBhNGY0