Worldwide, more than 50 million people with diabetes fast during Ramadan. Refraining from food, drink, oral medications, including hypoglycemic drugs, from dawn to dusk can affect both the condition of patients with diabetes and the compensation of the disease. To avoid complications, it is important to approach fasting competently, taking into account possible risks.
Physiology of Fasting Shortly
During fasting blood glucose level decreases, as a result, insulin production decreases. At the same time there is an increase of glucagon and catecholamines levels. This stimulates the breakdown of glycogen, the main form of glucose storage. As fasting continues, glycogen stores are depleted and circulating insulin level decreases. This promotes the release of fatty acids from adipocytes. Oxidation of fatty acids is accompanied by the formation of ketones. Ketones are used by skeletal, cardiac muscles, as well as the liver, kidneys, adipose tissue as a fuel, saving glucose.
Normally, these processes regulate insulin and counter-regulatory hormones (adrenaline, glucocorticoids, glucagon, somatotropic hormone), helping to maintain the concentration of glucose at a physiological level. But in patients with diabetes, glucose homeostasis is disturbed. So, in type 1 diabetes, the production of glucagon does not increase in response to hypoglycemia. The synthesis of adrenaline may also be disturbed. In severe insulin deficiency, prolonged fasting can lead to excess glycogen breakdown and ketoacidosis1. In type 2 diabetes, similar disturbances can occur in response to fasting, but ketoacidosis is quite rare, and the severity of glycemia is determined by the degree of insulin resistance or insulin deficiency.
Diabetes and Ramadan: Risks of Fasting
Fasting during Ramadan can come with certain risks. According to a large epidemiological study conducted in 13 Islamic countries, involving more than 12,000 diabetic patients who fasted during Ramadan, the rate of complications after fasting was quite high2. The main risks are associated with hypo- and hyperglycemia.
Hypoglycemia
Fasting is a known factor of hypoglycemia which leads to 2–4% of fatal outcomes in patients with type 1 diabetes3. In type 2 diabetes, hypoglycemia is rarely associated with a life risk, but this fact does not reduce the burden of this complication.
According to the epidemiologic study EPIDIAR, Ramadan fasting increases the risk of severe hypoglycemia (defined as hospitalization due to hypoglycemia) compared with months preceding Ramadan. There is 4.7-fold growth in patients with type 1 diabetes (0.14 vs. 0.03 episode/month) and 7.5-fold growth in patients with type 2 diabetes (0.03 vs. 0.004 episode/month). Severe hypoglycemia was more common in patients who changed doses of oral hypoglycemic agents or insulin and who reported significant lifestyle changes2.
Hyperglycemia
Studies show that glycemic control in diabetes patients who fast during Ramadan worsens or remains unchanged. The incidence of severe hyperglycemia/ketoacidosis requiring hospitalization during Ramadan is 3-fold higher in patients with type 1 diabetes (0.16 vs. 0.05 episode/month) and 5-fold higher in patients with type 2 diabetes (0.05 vs. 0.01 episode/month) compared with months preceding Ramadan2. The reason for the increased risk of hyperglycemia in fasting patients may be due to the excessive reduction in doses of glucose-lowering drugs, as well as an increase in sugar and/or food intake during iftar and suhoor2.
Diabetic Ketoacidosis
Diabetic ketoacidosis is acute complications of diabetes associated with severe insulin deficiency. The risk of developing is increased in patients who had poor diabetes control prior to Ramadan2. In addition, the risk of diabetic ketoacidosis may be further increased by excessive reduction of insulin doses associated with less food intake during the religious fasting.
Dehydration and Thrombosis
Fluid restriction is the cause of dehydration, which can be exacerbated by excessive sweating in hot and humid climates, especially in those who perform physical work. In addition, hyperglycemia will cause osmotic diuresis, which additionally contributes to the violation of electrolyte deficiency and dehydration. Orthostatic hypotension may develop, especially in patients with preexisting autonomic neuropathy. Due to hypovolemia and concomitant hypotension, syncope, falls, injuries may occur. In addition, due to contraction of the intravascular space may exacerbate hypercoagulability, which is common in diabetes mellitus. A report from Saudi Arabia shows an increased incidence of retinal vein occlusion for those who fast during Ramadan4.
However, hospital admissions in the population due to coronary events and stroke do not increase during Ramadan5, although risks certainly exist. To reduce them, it is important to follow a few recommendations.
Diabetes Ramadan Guidelines
Patients with diabetes are advised to use treatment regimens aimed at intensive glycemic control.
Type 1 Diabetes
Multiple daily insulin injections (three or more) or continuous subcutaneous insulin pump infusions should be used. It is also recommended to monitor carefully blood glucose levels and adjust the dose if necessary. The preferred protocol is the basal-bolus regimen – it is safer in terms of the development of hyper – and hypoglycemia. Most patients will need to decrease the frequency of basal infusions while simultaneously increasing bolus doses to cover predawn and sunset meals. Another commonly used regimen is to inject intermediate-acting or long-acting insulin once or twice a day along with long-acting insulin before meals6,7.
Type 2 Diabetes
Patients with type 2 diabetes who are well controlled with hypoglycemic therapy are at low risk of fasting during Ramadan. However, there is a possibility of developing postprandial hyperglycemia before dawn and at dusk if patients eat too much and break the diet. To avoid this situation, it is recommended to distribute foods by calorie content for 2-3 meals with a short break. It's also recommended to exercise about 2 hours after eating at sunset7.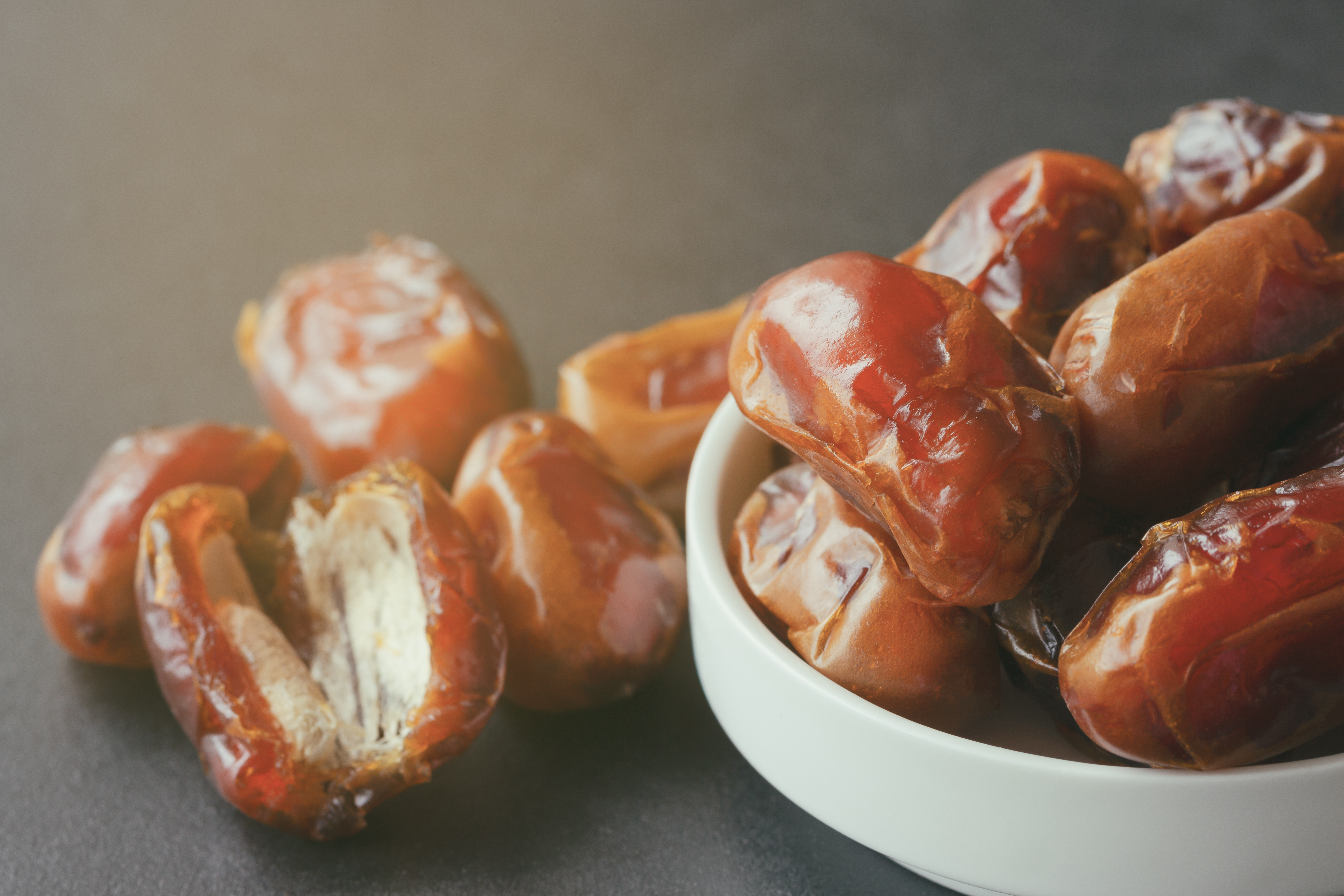 All patients with diabetes are advised to consult a doctor before fasting in Ramadan to make sure that the disease is and will be under control. Patients should receive appropriate education, especially in regard to blood sugar checking . In addition, it is advisable to follow a few lifestyle recommendations and form a diet plan8:
do not eat too large portions of high calories;

control the amount of carbohydrates;

avoid desserts with sugar;

do not skip the second meal, and do not move it too early before sunrise;

limit your intake of fried foods, especially those containing trans fats;

do not reduce physical activity and control sleep patterns.
Examine our materials about Ramadan: Scientific Benefits of Fasting in Ramadan and Gifting Marathon in honor of the great holiday of Ramadan Mubarak!
References
Colleagues, haven't you joined our PharmaCourses Telegram chats yet?
In the chats of more than 6,000 participants, you can always discuss breaking news and difficult situations in a pharmacy or clinic with your colleagues. Places in the chats are limited, hurry up to get there.
Telegram chat for pharmacists: https://t.me/joinchat/V1F38sTkrGnz8qHe
Telegram chat fo physicians: https://t.me/joinchat/v_RlWGJw7LBhNGY0