A meta-analysis of 12 blinded, placebo-controlled clinical trials of SARS-CoV-2 vaccines involving more than 45,000 participants1 was published in January 2022. The purpose of the research was evaluating the frequency of adverse reactions, as far as rumors about poor coronavirus vaccines tolerability had haunted them since their inception and are one of the reasons for not vaccinating. The study showed that, on the one hand, the rumors were true: 46% and 61% of those vaccinated after the first and second doses, respectively, reported side effects. On the other hand, the rumors seem to have proved true mostly by virtue of the power of thought and the rumors themselves: 35% and 32% of those, who blindly got the first and second doses of placebo (injectable solution), respectively, instead of "untolerable" vaccines, reported the same adverse reactions. Therefore, about 76% of those, who were vaccinated with the first dose were likely to feel weak, have headache and muscle aches not due to the activation of the immune response, but due to reaction to the medical manipulation, along with warnings about possible consequences. Placebo (lat. "I will do good") turned into its dark hypostasis - nocebo (lat. "I will harm").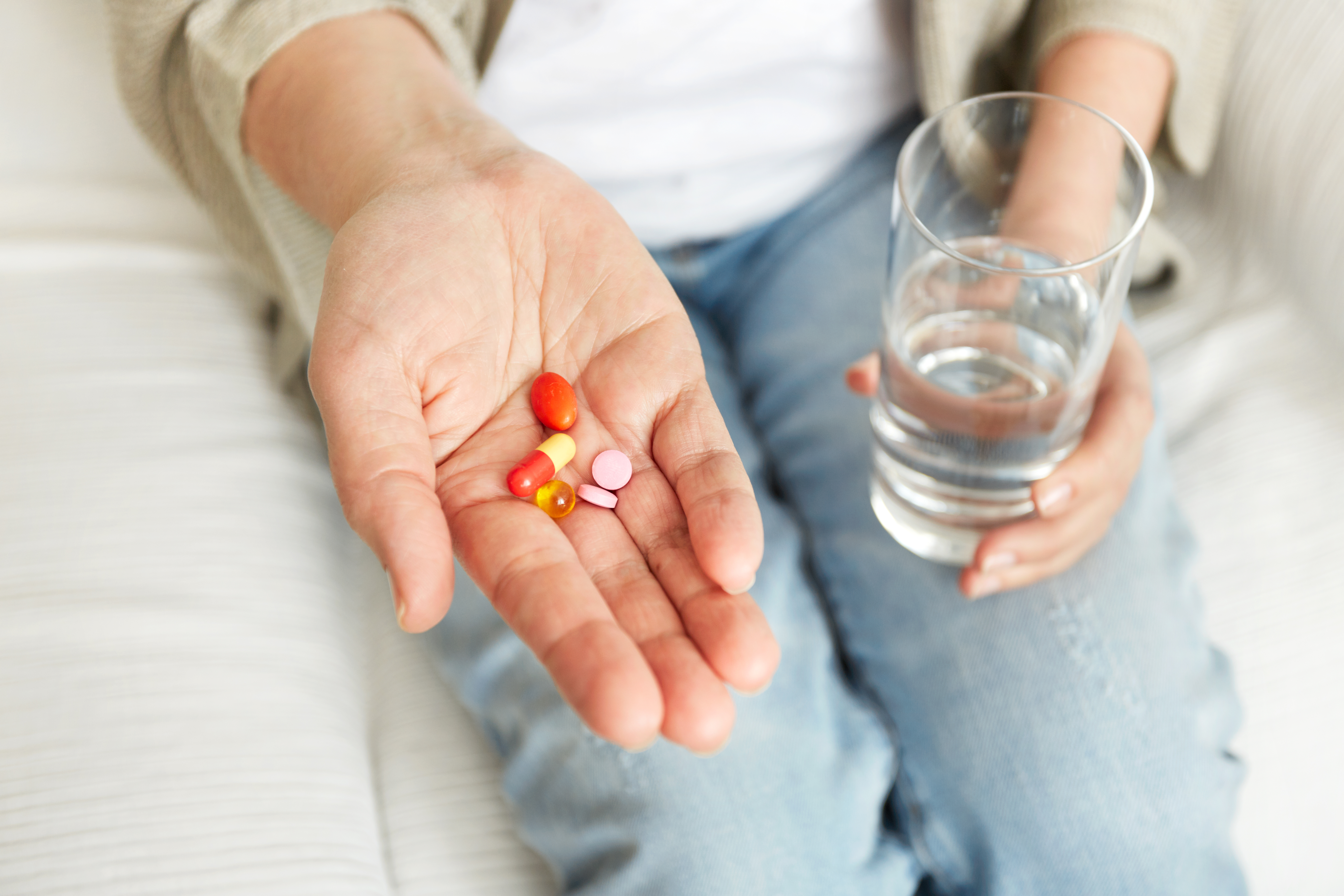 The nocebo effect is a situation when unwanted reactions occur in a patient using a drug, which does not cause such physical, chemical or pharmacological effects, due to negative expectations associated with any unpleasant information about the drug.
Sensitive Patients
This phenomenon is becoming an issue in modern medicine: today there is no shortage of disturbing information about any drugs and methods, regardless what the source is. One may read a patient information leaflet, search the Internet, listen to a doctor's warning about possible unpleasant consequences of treatment. For others, stories about a colleague's parents' neighbour's relative, "who only got worse", are enough.
Nocebo-associated adverse reactions correspond to those listed in the patient information leaflet or stem from the type of medical intervention consequently. Healthy people participated in vaccine trials. They got their doses voluntarily, and, probably, even enthusiastically, but the nocebo effects did not pass them by. "Symptoms" were typical for adult relatively healthy people who suddenly decided to listen to their body: weakness, headaches, malaise, less often myalgia. In real patients taking drugs, the nocebo effects appear in all their diversity.
Example. Listing adverse reactions, including headache, weight gain, shortness of breath, depression and impotence is a large part of a patient information leaflet for beta-blockers. Doctors often emphasize the latter when prescribing to young patients, some of whom face such a problem subsequently. At the same time, according to a meta-analysis of placebo-controlled trials of beta-blockers, the frequency of 28 out of 33 "classic" side effects, including those listed above (and impotence), did not differ in the drug and placebo groups statistically, and depression and sleep disorders more often occurred in the placebo groups2.
Drucebo as well
Since "nocebo" properly means specifically the negative effect of a deliberately inert drugs, in 2018 the International Lipid Expert Panel (ILEP) introduced the concept of "drucebo". Drucebo, dru- from drug, and -cebo from placebo/nocebo3. Drucebo should stand for the effects of taking a drug (not placebo), caused by expectations rather than by mechanism of action. Part of the differences between the drug's effects in clinical trials and real life may be explained by drucebo. For example, the frequency of side effects from taking statins in blinded studies is about 5%, and in "open" studies it is 17.4%. It should be stated that the term is not widely used outside of ILEP.
Who is at risk?
Nocebo/dracebo effects can occur in a patient who is informed of the possible side effects. Risk factors: female gender, anxiety disorder, adverse effects from another therapy, informing the patient of a higher dose, monitoring people who got adverse reactions to the drug they take5,6. In SARS-CoV-2 vaccine trials, younger participants more often reported nocebo effects.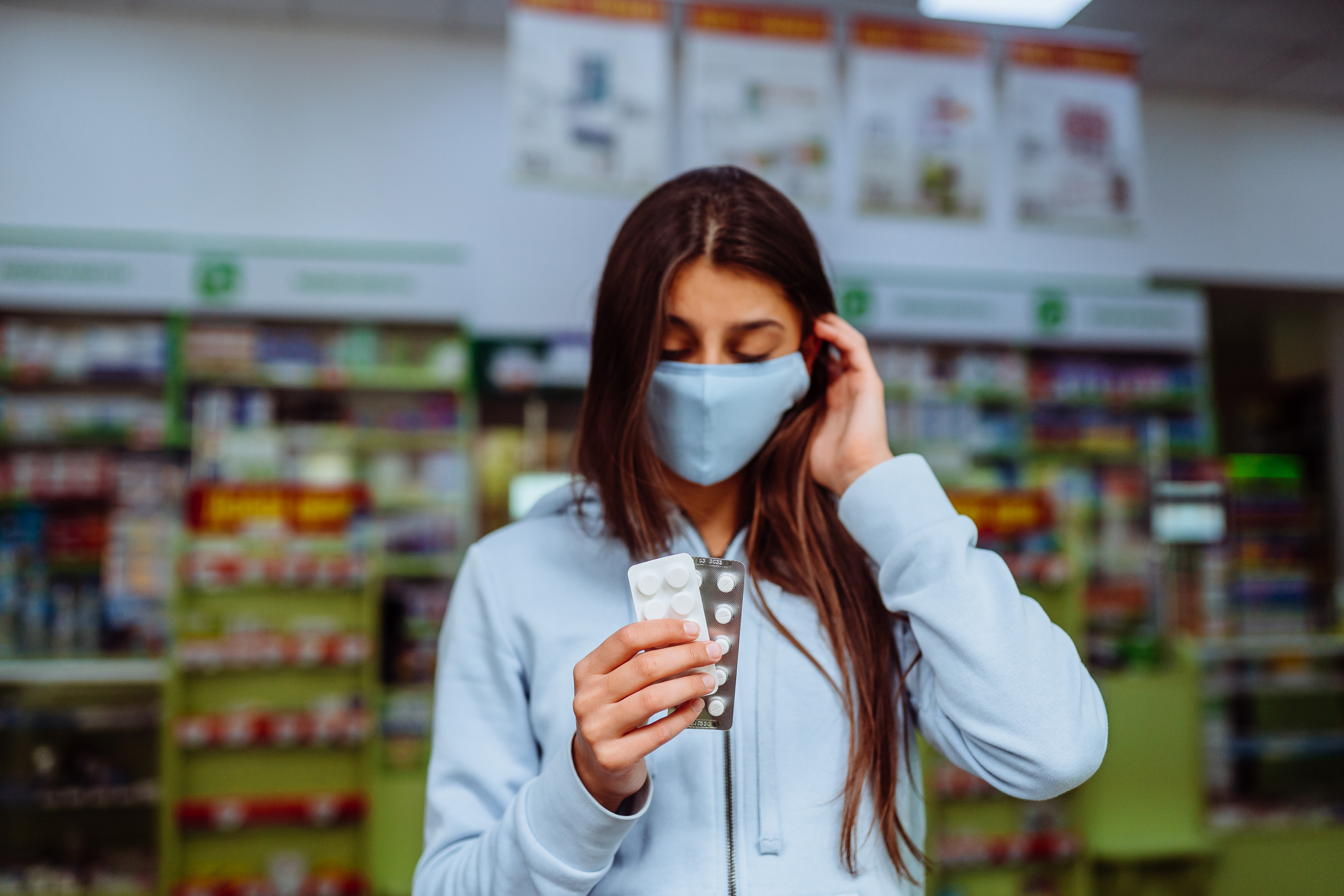 Illnesses outbreak can also be provoked by media scrutiny to a medical event. The case of the state vaccination program against human papillomavirus (HPV) for schoolgirls in New Zealand, launched in 2009, is indicative. Apparently, out of other news, local media criticized this vaccination from time to time for 7.5 years, predicting a moral decline and widespread promiscuity among "protected" youth. As a result, a 2017 study showed a statistically significant relation and even predictive value of higher media interest in the anti-HPV vaccine, an increase in queries on this topic on the Internet and a subsequent increased frequency of adverse events10. Fortunately, with COVID-19 media worked more in favour of vaccination.
How does this happen?
Unlike the placebo effect associated with signals of endogenous opioid peptides, nocebo "pain" and anxiety reactions are caused by an increase in neurotransmitter cholecystokinin, produced by the proximal small intestine cells. In addition to digestion regulation at rest, when anticipating anxiously, an excess of cholecystokinin increases the feeling of fear and induces hyperalgesia through receptors in the brain. The adrenal stress hormones ACTH and cortisol also contribute to increased anxiety. Blocking cholecystokinin receptors with a non-selective inhibitor proglumide (an antiulcer drug, not registered in Russia) reduces nocebo-induced anxiety and hyperalgesia experimentally11-13. Tranquilizer diazepam is also able to reduce the nocebo effect frequency, but the opioid antagonist naloxone is not13. This confirms the important role of anxiety and excludes placebo-associated mechanisms in nocebo reactions occurence.
What to do?
Nowadays, apparently, even one who does not read patient information leaflets has very little chance of remaining unaware. Apart from information availability, ethical and legal standards contribute to nocebo effect occurrence unintentionally, since they oblige a doctor or researcher to inform the patient about all possible adverse reactions of the drug and potential risks of intervention, to demand a signature when notifying of dosage increase over recommended one, and to provide access to his medical documents. Skillful and sympathetic medical worker comprehends how not to frighten off a patient and, if possible, reduce the likelihood of nocebo effects. Be friendly, show confidence and expertise when announcing unwanted reactions, emphasize that most of those do not happen, if possible, do not blurt out too much - and there is a chance that you will get a placebo.
References: