The key figure in any pharmacy is the customer. The more buyers, the more sales. But we cannot choose those - some of them can complicate first-line workers' work. We will investigate 5 types of buyers' behaviour, that can be seen at any pharmacy, and teach how to properly interact with them.
---
Type # 1: Troublemaker
---
This is a hostile, hot-tempered and very nervous customer who raises their voice and uses bad language. Expect from such a customer:
to switch to personal affronts;
arrogant;
reacts to criticism addressed to him aggressively.
Therefore, there is no sense in using his weapon against them.
What can be done? Patience, flexibility and acumen will help you.
First: Be sure to listen to this them. Let them blow off steam. Don't argue or criticise them. Be a listener (patience).
Second: After the customer has spoken their mind, you can get engaged into a dialogue with them. Show them that you see eye-to-eye on this issue:
"I see your dissatisfaction and will do everything I can to help you ..."
"I agree, health is the highest priority, and nerve cells need to be protected ..."
"I'm sorry you're so upset about the cost of treatment. Let's see together what can be done ... " (flexibility).
Third: Display acumen – cede in small things. Offer the customer one of the drugs at a more affordable price. This will calm them down, save your nerves and make a sale.
A pharmacist talking to a Troublemaker:
The customer is dissatisfied with the prices at the pharmacy (complains, swears, shouts)
Front-line worker:
Listens to the client's complaints;
Shows flexibility with a phrase like: "I agree, the price means a lot for making a decision. Please, tell me what symptoms have you got? (listen to the answer). Now I will choose a suitable drug for you ... ";
Display acumen: "I see the doctor prescribed you drug N and drug M. Drug N in this case is the main treatment, it removes all the symptoms of the disease. But M is to be applied topically to help clear up the rashes faster. Instead, I can suggest you a more affordable drug. For example, this one (show). It is a similar but cheaper drug.
Have I set your heart at rest? "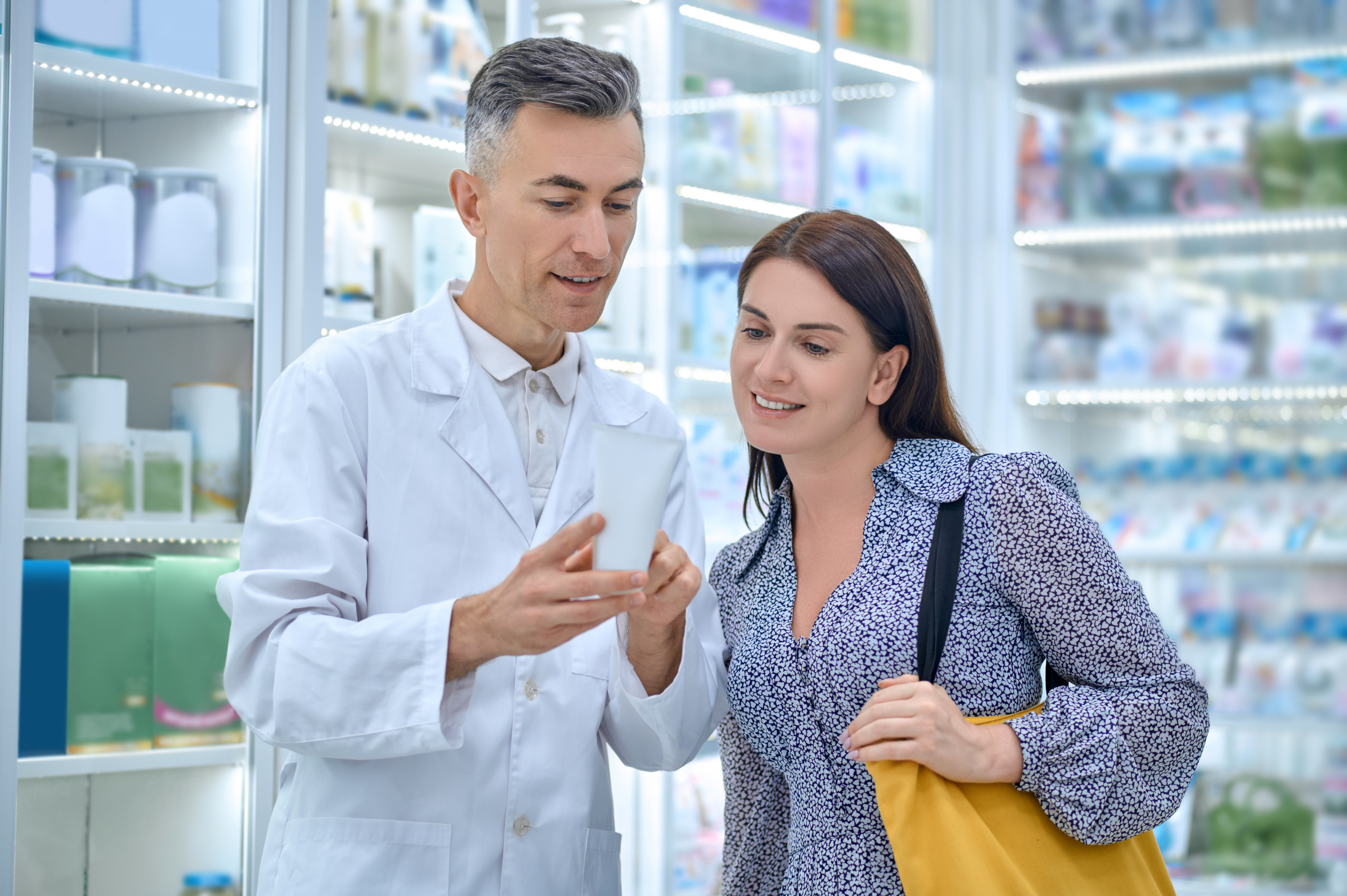 ---
Type #2: "Dunno"
---
These customers don't usually know what they want. They are friendly and often very nice. Interaction with such customers is challenging because they cannot choose the right product. You have already told, and shown, and given to taste, but the customer is still confused. And finally they leave without buying anything. Has it happened to you?
What is the problem?
The main challenge with such a customer is the problem of making a choice due to too wide range of products. And this is exactly what you should focus on when working with such visitors:
question them to specify what they want;
reduce the number of goods offered to the consumer on purpose (2-3 options are enough to simplify choice making);
present the required product in the right way, pointing out the customer's benefits.
A pharmacist talking to a "Dunno":
A middle-aged woman has been looking at showcases with cosmetics for a long time. She looks confused instead of interested.
The pharmacist clarifies the request:
"What age are you choosing cosmetics for?";
"What results do you want to achieve?";
"What is your skin type: rather dry, combination, oily, problematic?";
"What do you use for cleansing and toning your skin?";
"Have you ever used serums?";
"What kind of facial skin care are you using now?";
"What are you dissatisfied with using your usual cosmetic products?" etc.
Having received answers to these questions, choose only 2 lines of medical cosmetics at the pharmacy that would satisfy the customer's needs. These lines should be preferably from different price segments.
Next, tell about each line, emphasize the advantages of more expensive cosmetics:
"True, as we age, the skin needs more thorough care. And care is not only a good cream. Care is a whole range of measures: proper cleansing, toning, nutrition and care for the skin around the eyes. In your case, cosmetics of this brand are suitable (take the client to the showcase and show it). It will solve all the issues that you have defined. But for the best effect, I recommend you take 4 products: cleanser, toner, face cream and eye cream. Only in this case the results will be complete, because all the products reinforce and support each other's effect. Let me tell you more about each product ... ".
Conclusion:
you have shown 2 lines of cosmetics that are suitable for the customer;
you focused on the premium segment cosmetics, showing all the advantages and benefits of purchasing them;
you helped the client to make a choice without complicating it with many options;
everyone is satisfied- choice making was easier for the customer and she did not get confused, the cosmetics fit her needs, you have made a sale.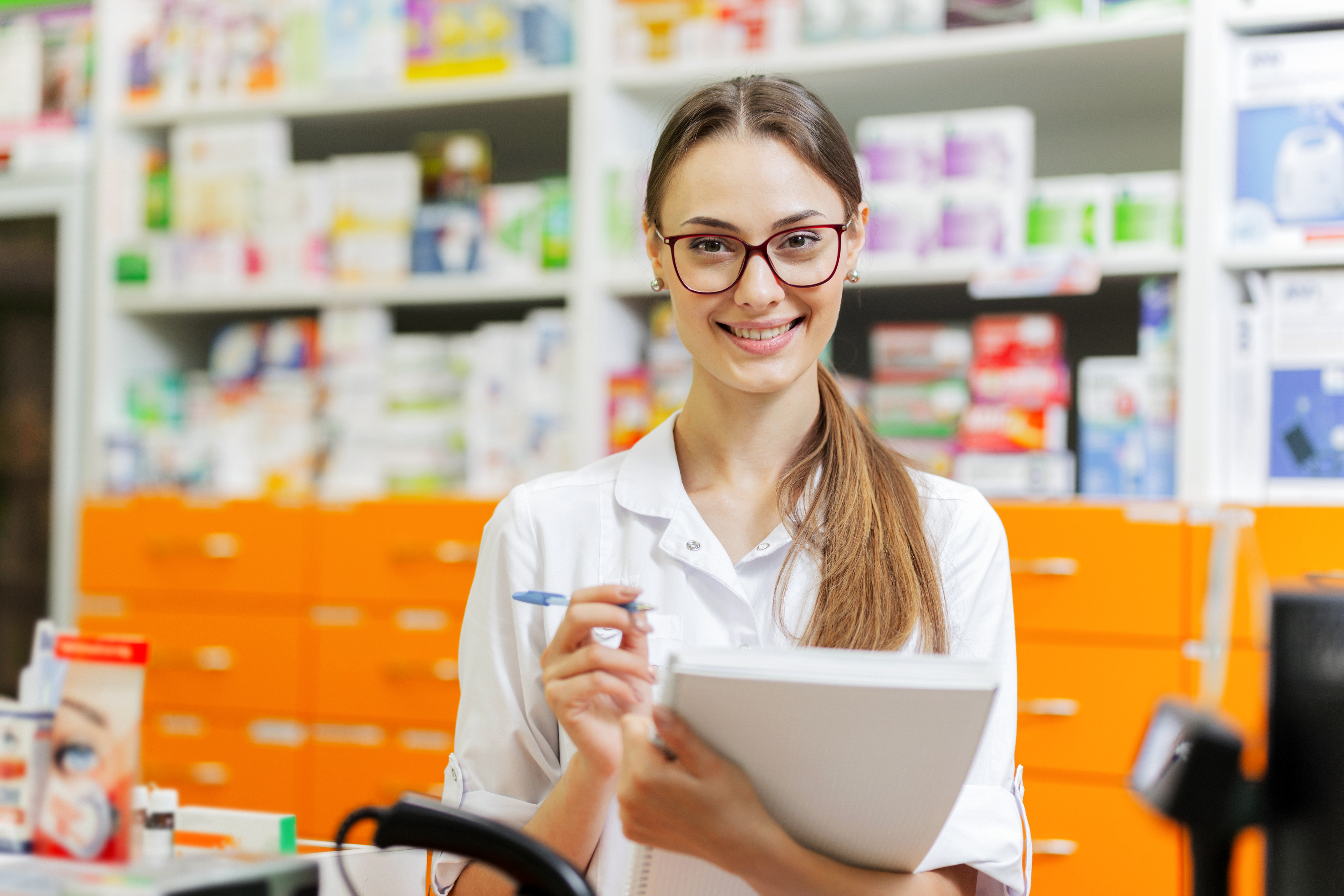 ---
Type #3: Know-it-all
---
Such a client can be recognized by the very first phrases:
"I am a doctor myself!";
"I have been taking this drug for 15 years, I know better than you that ...!".
The know-it-all is well versed in the characteristics of the goods and services of your pharmacy and not only. He doesn't always like something. He is always teaching someone. And he evaluates your every phrase with the benefit of his experience. But there is a tremendous thirst for recognition and respect behind this behaviour. Play along with the customer, and he will immediately become a pleasant person. Admire their knowledge as you guide them to purchasing:
"I admire your expertise! Are you a doctor? (Respectfully)";
"You are well versed in medicines, it is worth praise ...";
"Communicate with you is such a pleasure, let me make you a small gift (give, for example, a cream sample) ...".
---
Type # 4: Chatterbox
---
Such people come to the pharmacy to talk. They are friendly and easy-going people. They are pleasant to talk to, but, unfortunately, a front-line worker does not always have time for such conversations, especially if they have nothing to do with the goods of the pharmacy range.
How to deal with the chatterbox?
Keep the dialogue going, smile, joke, but stick to the pharmacy's interests. Therefore, manage your conversation with questions.
For example:
"Do you usually take enzymes with every meal or only when you overeat?";
"How do you make a sedative broth? We have a new arrival of herbs just today. Want to see?";
"Do you usually take vitamins for a monthly course or longer?" etc.
---
Type #5: Oyster
---
Completely opposite to the previous type. Such customers are usually unfriendly and reserved. At the same time, they have walked into the pharmacy to buy something, and not to chat. Such customers are challenging because they do not say what they need. They are most likely to study the showcases in the sales area silently and for a long time, trying to find the necessary product on their own. If they find what they were looking for, they definitely buy it. And if they do not, they can leave without asking about the availability of the drug they need.
How to deal with an Oyster?
First: do not be pushy, give the oyster 2-3 minutes to look around the pharmacy, and then carefully offer your help with this phrase:
"If you have any questions – feel free to ask!";
"We do not have all of our products displayed, so please ask!";
"If you need my help, then I'm here!".
Second: as soon as the oyster comes to you with a question, show them the necessary drug and tell them about it in detail.
Third: be friendly and don't rush the customer.
Working with a "difficult" client, like any other complex job, requires special training, certain skills and knowledge to perform it. We hope that the knowledge gained will help you in your work!