Familial Mediterranean Fever (FMF) is one of the most common Human Autoinflammatory Diseases (ABC/HAIDS), which is quite common among Mediterranean families.
Definition and Epidemiology of the Disease
FMF is a monogenic autoinflammatory disease. Autoinflammatory diseases do not show an increase in autoimmune markers and titers of autoantibodies or antigen-specific T-cells, unlike autoimmune, rheumatic and allergic pathologies1.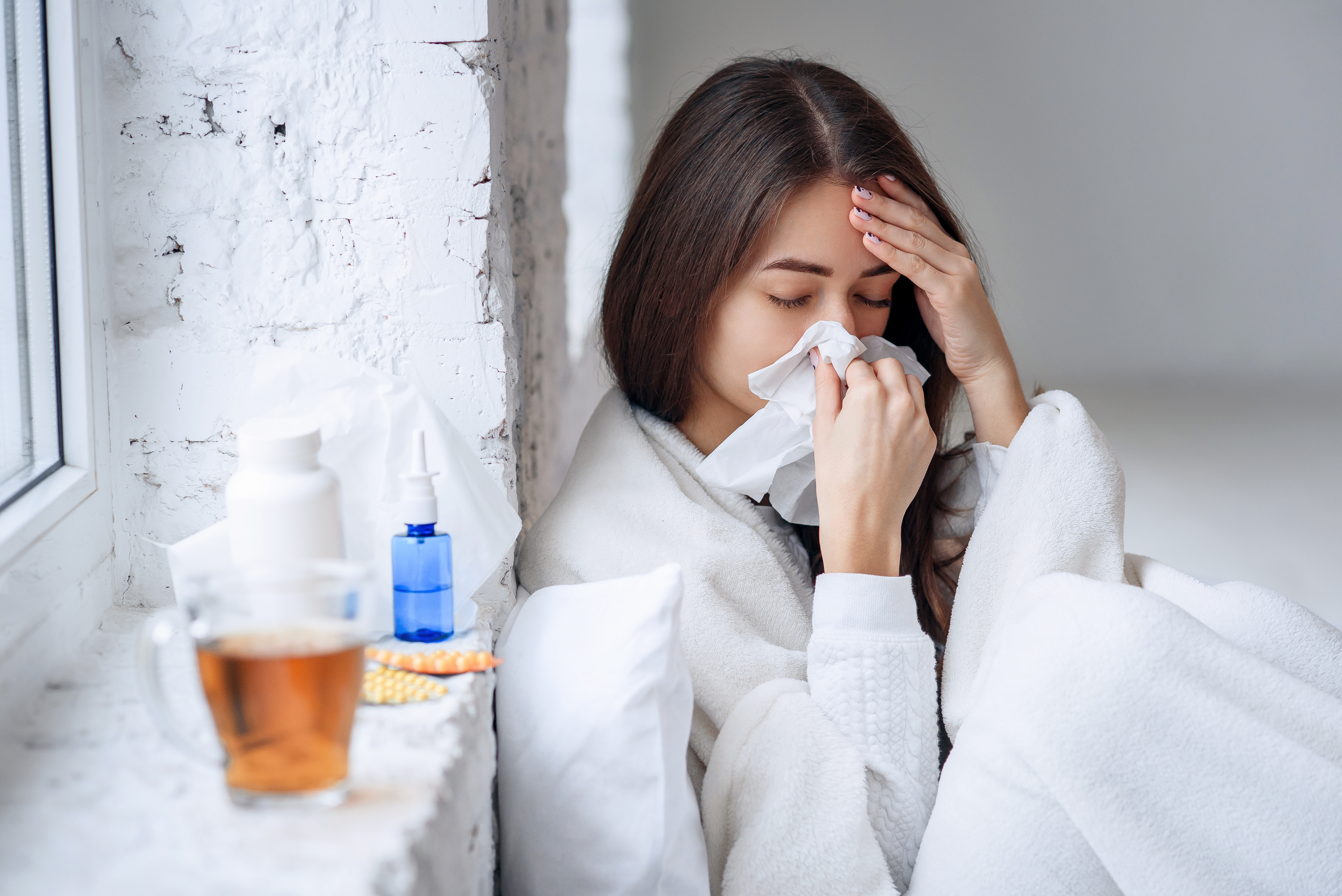 The prevalence of FMF varies greatly between countries and regions and depends on the ethnic background of the population.
Ashkenazi Jewish people descended from Eastern European Jews: 1 case per 73,000 of the population, frequency of the gene associated with FMF is estimated to be approximately 1:5

2

.

Sephardic Jewish people descended from Jews expelled from Spain and living in North Africa and other Middle Eastern Jewish populations: 1 case per 250–1000 population with a gene frequency of 1:8–1:16.

Armenians: 1 case per 500 people with a gene frequency of 1:7.

Turks: 1 case per 1000 population, gene frequency of 1:5

3

,4

Arabs: 1 case per 2600 population with a gene frequency of 1:50

5

.
Mutations Associated with FMF
The MEFV (MEditerranean FeVer) gene:
is located on the short arm of chromosome 16p13.3

contains 10 exons

responsible for the development of the FMF — more than 150 gene variants, mainly missense mutations, less often nonsense mutations, intron mutations, duplications, deletions, and polymorphisms

6

.
Some patients with symptoms of Mediterranean fever do not have mutations in the MEFV gene. This suggests that other genes may also be involved in the development of the disease. The type of inheritance of mutations is autosomal recessive in most cases. If both parents are healthy heterozygotes, the probability of developing the disease in their offspring is 25%.
The disease can develop:
in true homozygotes – in the presence of two identical mutations in paired chromosomes, for example, M694V / M694V

in those who carry two different types of mutant genes, for example, M694V / V726A

in 19,1% of heterozygous carriers of mutations in the MEFV gene, which may indicate in favor of

autosomal dominant

inheritance of some mutations

7

.
FMF Pathogenesis
The MEFV gene encodes the pyrin protein, which is synthesized in neutrophils, eosinophils, monocytes, dendritic cells, and fibroblasts and is involved in the regulation of interleukin -1β (IL-1β ) activation. The pathogenic mechanism in the development of FMF is the hyperproduction of IL-1β. During an episode of the disease, levels of IL-6, tumor necrosis factor alpha (TNFα), and other cytokines associated with the development of chronic inflammatory joint diseases also increase.
There are two hypotheses that explain the development of the disease1,8,9:
Sequestration hypothesis – mutant pyrin cannot suppress the enzyme caspase 1, which is necessary for the conversion of inactive pro-IL-1β into an active form, this leads to IL-1β overproduction and the development of inflammation.

The pyrine inflammasome hypothesis — pyrine is necessary for the formation of an intracellular supramolecular complex involved in the activation of procaspase 1 and thereby stimulating the activity of the IL-1β system.
In FMF, the inflammatory process is chronic even during seizure-free periods with the participation of pro-inflammatory and anti-inflammatory mediators. Periodic attacks themselves are peaks of chronic inflammation9.
How does Mediterranean Fever Manifest?
In 60% of cases, the disease manifests itself in childhood – from birth to 10 years, although symptoms can appear at 40 years of age and even later7. A typical attack lasts 2-3 days, the interval between them is 3-4 weeks. Classic signs of the disease9-11:
Symptoms

How often?

Characteristic

Notes

Fever

In 100% of patients

Appears suddenly and reaches a peak within a few hours, often accompanied by chills. The duration of fever is 12–24 hours9

Without fever the diagnosis is considered unreliable

Abdominal symptoms: pain, retention of stools and gases, lack of appetite, nausea, vomiting

In 90% of patients

Usually powerful, "dagger". There is aseptic peritonitis at the onset of the attack. Local pain may spread throughout the abdomen within 4–6 hours and persist for 4–12 hours. Even a light touch on the stomach is not possible.

Symptoms of peritoneal irritation are sharply positive.

Some people may develop constipation during an abdominal episode, with relief of manifestations – diarrhea.

Intense chest pain

In 20-40% of patients

Develop due to aseptic pleurisy and occasionally pericarditis. The slightest movement, even a shallow breath, causes a sharp increase in pain

Episodes usually appear suddenly and resolve quickly within 48 hours.

Joint damage

Approximately 75%

Acute attacks or chronic arthropathy. Typically monoarticular lesion, occasionally polyarthritis develops. The duration of arthritis can be up to 7 days12

Most often the knee joint suffers, less often the ankle, hip and shoulder joints.

Muscular symptoms

In some patients

Often manifest by myalgia, mainly of the legs' muscles.

Characterized by a decrease in muscle tone; with prolonged arthritis, contractures and muscle atrophy may occur

Skin symptoms

In some patients

Erysipelas‐like erythema on the legs and feet. It is possible to combine FMF with Henoch-Schonlein purpura. Skin lesions occur both during an attack and during remission.

Other skin symptoms may also be observed: urticaria, angioedema, erythema multiforme, petechiae.
In addition, FMF can affect the cardiovascular system with the development of pericarditis, as well as the nervous system, the genitourinary system. A typical symptom of the disease in men is impotence regardless of the period of exacerbation, insufficiency of spermatogenesis, impaired development of secondary sexual characteristics, in women - hypomenorrhea, impaired ovulation, sterility, a high frequency of spontaneous abortions and intrauterine fetal death. The major complication of FMF is AA amyloidosis, which is most often localized in the kidneys9,11.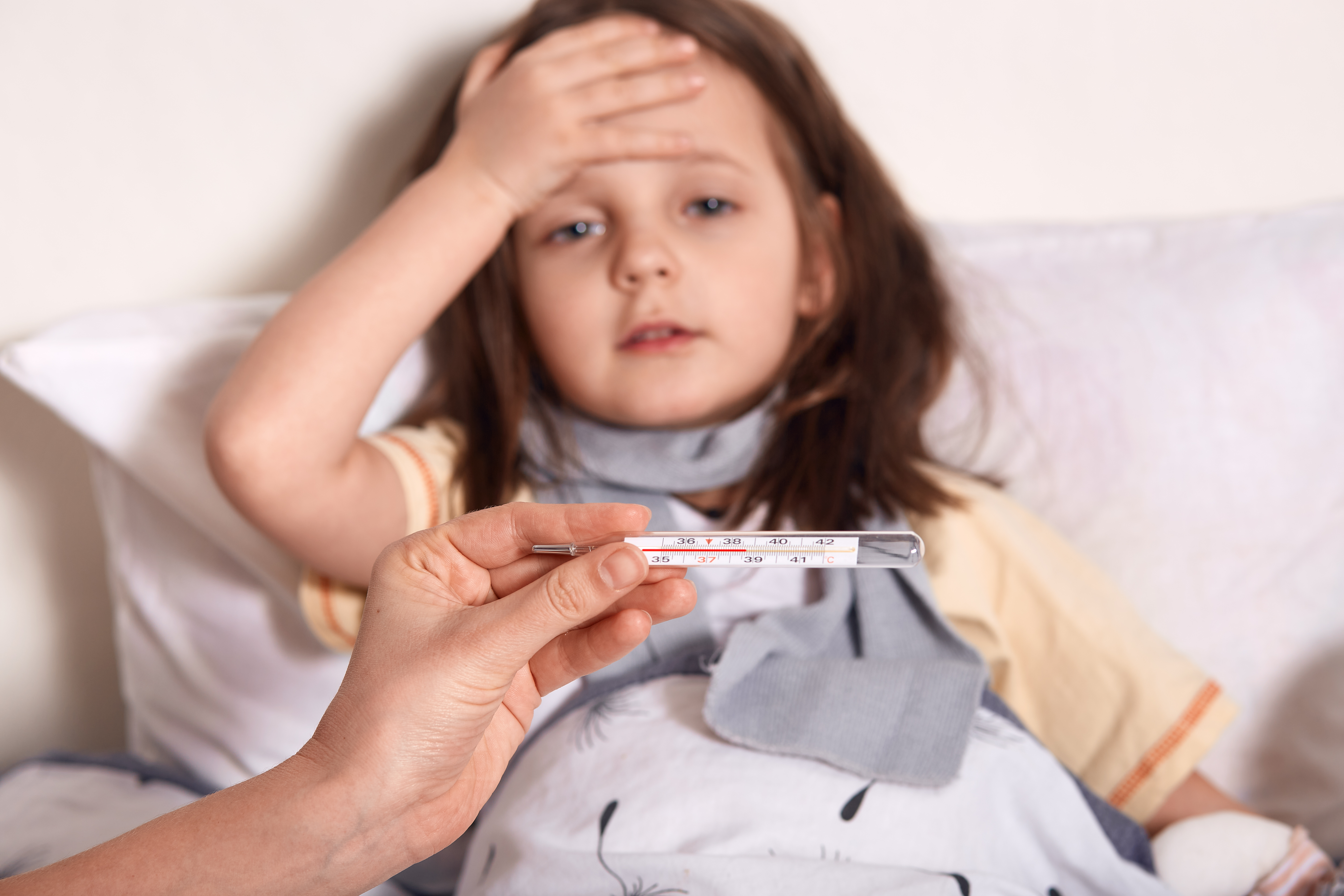 FMF Diagnostics and Treatment
Diagnosis is primarily clinical. Genealogical history is important, with special attention paid to the presence of periodic fevers in relatives or deaths from kidney failure in the family.
The main criteria used to diagnose FMF are the Tel Hashomer criteria13.
Tel HaShomer Criteria for the Diagnosis of Familial Mediterranean Fever
Major Criteria
recurrent febrile episodes associated with peritonitis, pleuritis or synovitis

amyloidosis of AA-type without a predisposing disease

favorable response to daily colchicine
Typical attacks*
Minor criteria
recurrent febrile episodes

erysipelas-like erythema

positive history of familial Mediterranean fever in a first degree relative
1-2 incomplete attacks affecting one or more sites**
abdomen

chest

joint

exertional leg pain

response to colchicine
Definite Diagnosis: 2 major or 1 major + 2 minor criteria
Probable Diagnosis: 1 major + 1 minor criteria.
* Typical attacks are recurrent (at least 3 episodes of the same type), febrile (rectal temperature ≥ 38° C), and short in duration (12 hours to 3 days).
**Incomplete attacks are painful and recurrent.
About Therapy of FMF
The basis of FMF therapy is colchicine, which is prescribed immediately after diagnosis. Colchicine has an antimitotic effect, inhibiting cell division in the anaphase and metaphase stages. By reducing the formation of amyloid fibrils, it prevents the development of amyloidosis. With daily use colchicine prevents relapses and significantly reduces the risk of developing amyloidosis. Non-steroidal anti-inflammatory drugs (NSAIDs) are used as symptomatic agents during attacks14. In chronic arthritis, interferon at a dose of 4.5 million units can be used. Drugs that block the functions of IL-1 and tumor necrosis factor alpha have been used in FMF in addition to colchicine15.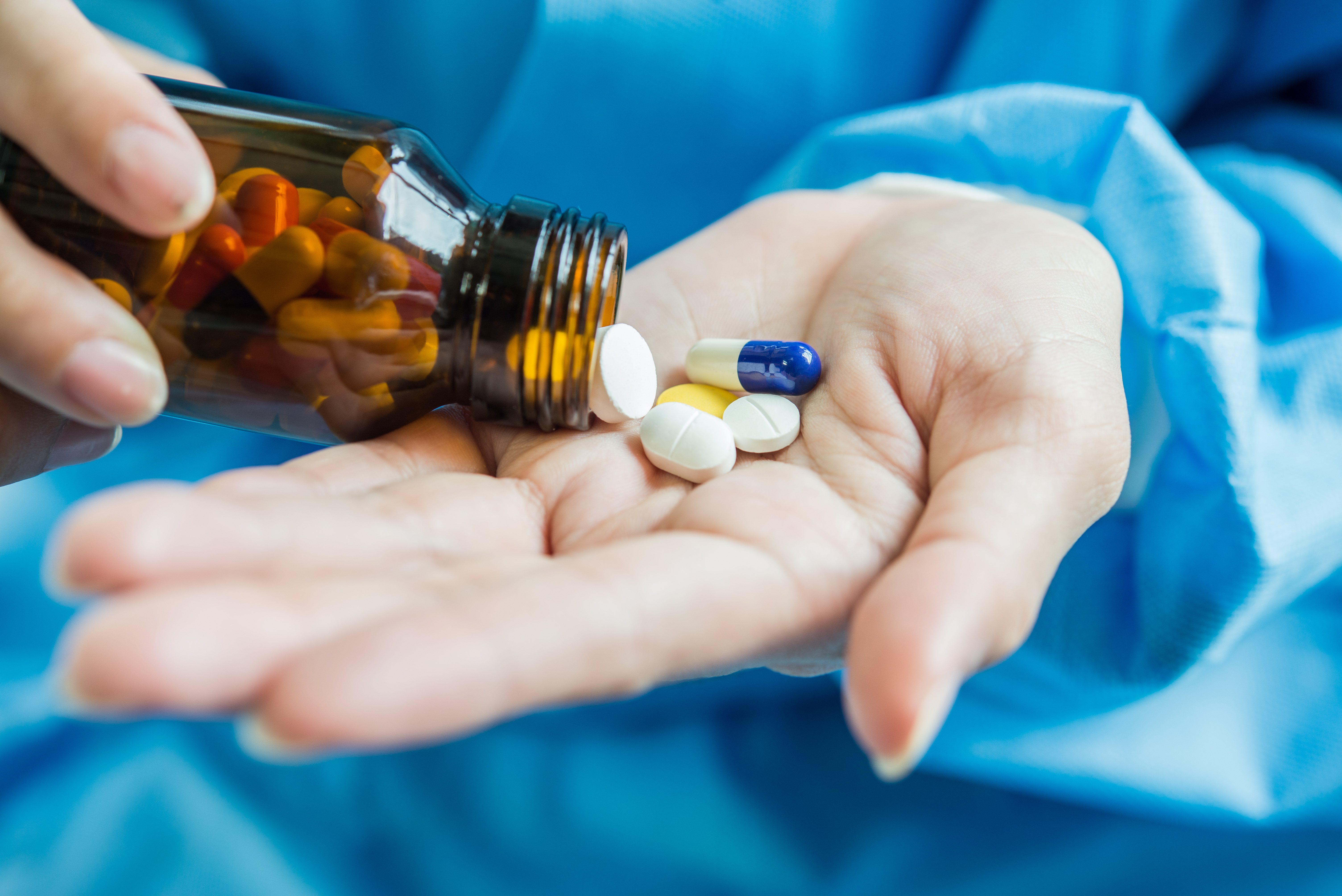 Bibliography
Kastner DL. Hereditary periodic fever syndromes. Hematolo- gy Am Soc Hematol Educ Program. 2005;2005(1):74-81.

Gershoni-Baruch R, Brik R, Shinawi M, Livneh A. The differential contribution of MEFV mutant alleles to the clinical profile of familial Mediterranean fever. Eur J Hum Genet. 2002 Feb. 10(2):145-9.

Tunca M, Akar S, Onen F, et al. Familial Mediterranean fever (FMF) in Turkey: results of a nationwide multicenter study. Medicine (Baltimore). 2005 Jan. 84(1):1-11.

Yilmaz E. et al. Mutation frequency of familial Mediterranean fever and evidence for a high carrier rate in the Turkish population //European journal of human genetics. 2001;9(7):553-555.

Rawashdeh M. O., Majeed H. A. Familial Mediterranean fever in Arab children: the high prevalence and gene frequency //European journal of pediatrics.1996;155(7):540-544.

ISSAID — The International Society of Systemic Auto-Inflammatory Diseases. URL: https//rarediseases.org/organizations/international-society-for-systemic-auto-inflammatory-diseases/. Accessed 10.06.2022.

Hentgen V, Grateau G, Stankovic-Stojanovic K, Amselem S, Jeru I. Familial Mediterranean fever in heterozygotes: are we able to accurately diagnose the disease in very young children? Arthritis Rheum. 2013;65(6):1654-1662.

Caso F, Cantarini L, Lucherini OM, et al. Working the endless puzzle of hereditary autoinflammatory disorders. Mod Rheumatol. 2014;24(3):381-389.

Ben-Zvi I, Livneh A. Chronic inflammation in FMF: markers, risk factors, outcomes and therapy. Nat Rev Rheumatol. 2011;7(2):105-112.

Familial Mediterranean Fever. URL:

https://rarediseases.org/rare-diseases/familial-mediterranean-fever

. Accessed 20.06.2022.

Drenth G., van der Meer G.W. Hereditary Periodic fever. N Engl J Мed 2001;345(24):1748–57

Diri E., Korkmaz C., Кasapcopur O. еt al. Joint involvement as thе presenting signs in FMF. Familial mediterranean fever (Abstracts). 1st international conference. Jerusalem, 1997;7–11, 21.

Livneh A., Langevitz P., Zemer D. et al. Criteria for the diagnosis of familial Mediterranean fever. Arthr Rheum 1997;40:1879–85.

Ozen S. Familial mediterranean fever: revisiting an ancient disease. Eur J Pediatr 2003;162:449–54.

Yuksel S., Yalcinskaya F., Acar B. et al. Clinical improvement with infliximab in a child with amyloidosis secondary to familial Mediterranean fever. Rheumatology 2006;45:1307–8.
Colleagues, haven't you joined our PharmaCourses of MENA region Telegram chats yet?
In the chats of more than 6,000 participants, you can always discuss breaking news and difficult situations in a pharmacy or clinic with your colleagues. Places in the chats are limited, hurry up to get there.
Telegram chat for pharmacists of MENA region: https://t.me/joinchat/V1F38sTkrGnz8qHe
Telegram chat fo physicians of MENA region: https://t.me/joinchat/v_RlWGJw7LBhNGY0