There will come a time when our descendants will be amazed that we did not know things that are so plain to them.
— Seneca
The practice when decisions on the use of diagnostic and preventive measures are made based on the evidence base of their safety and effectiveness in the scientific community is considered to be evidence-based medicine. The definition is not the only one - there are about 10 interpretations in total.
The origins of evidence-based medicine lie in the 70s of the previous century. However the first mentioning dates back to 1990, when an American physician and analyst David M. Eddy used this term in his article on good clinical practice in the Journal of the American Medical association. The author argued that scientific data should change the established stereotypes in medical practice. In 1993, the Evidence Based Medicine Working Group at Canadian McMaster University proposed that evidence-based medicine should be interpreted as based on evidence, involving searching, analysing and wide coverage of the facts obtained in favor of patients. According to British physician Trisha Greenhalgh, the idea of evidence-based medicine is to strengthen the skills of a doctor through regular questioning and mathematical risk assessments.
Evidence-based medicine guidelines
In short, all interpretations confine to the following:
appropriate use of clinical trial data for individual patient care;
safety, efficiency and economic feasibility guarantees based on irrefutable evidence;
systematization, analysis and generalization of research results, post-marketing surveillance for making optimal clinical decisions;
continuous self-education and external learning on evolving treatment principles and strategies, complementing medical qualifications, integrating information from reliable sources with individual practical experience;
a new paradigm in clinical medicine that requires a health worker to critically evaluate the results of scientific research and expert opinions;
obtaining information at all stages of medicines and therapy methods researching: from the preclinical stage to healthcare administration.
Transparency is the keyword of evidence-based medicine. All methods of diagnostics and therapy must be scientifically proven in terms of advantages, benefits and no harm to the end user.
Citizens' healthcare should not resemble a lottery or wandering in a maze, so a new approach to treatment is needed. For example, clinical trials of antiviral drugs have found a reduced risk of developing pneumonia after having the flu. The scientific findings formed the basis of the WHO recommendations, according to which antiviral drugs are now included in the influenza regimen.
Medical recommendations based on expert opinion cannot be reliable - more research is necessary. At the same time, we do not have to reinvent the wheel and criticize apparently useful interventions (administering an antidote in poisoning, applying a tourniquet to stop bleeding) and neglecting antibiotics, antihypertensive or hypoglycemic drugs prescription when necessary. Health care will work effectively if the principles of evidence-based medicine are followed by 75%. It is easy to imagine how far this indicator in Russia is from 75%.
Levels of Evidence
Each manufacturer wants to see their products as the only ones suitable for specific diseases treatments. In fact, not all medicines have varying levels of proven efficacy. The hierarchy of evidence in modern medicine implies four grades of recommendations and four levels of evidence.
| | | |
| --- | --- | --- |
| Level (in descending order) | Method of obtaining evidence of benefit | Example |
| А | Double-blind, placebo-controlled, randomized trials - the "gold standard", meta-analysis | Ibuprofen for treating inflammatory diseases accompanied by fever |
| В | Selected small randomized controlled trials | Amiodarone for ventricular arrhythmias |
| С | Non-randomized clinical observations | Verapamil for angina pectoris prevention |
| D | Expert opinions, preclinical studies, theories | Nasal irrigation with saline for acute bacterial rhinosinusitis |
The classes of recommendation suggest the extent to which experts agree on the benefit and efficacy of a treatment method. Class I means unanimity in having the proper benefit. Class II recommendations are assigned if the opinions of experts differ. Class III and IV indicate the ineffectiveness and possible danger of medical intervention. Decisions on awarding the status are controlled by special bodies:
WHO;
EBMG (medical decision support information system);
FDA;
The Cochrane Collaboration;
British Medical Journal;
Society for Critical Care Medicine;
other organizations;
and take on a printed form as guidelines for doctors. Medical strategies differ from country to country. In the United States and Israel, evidence-based medicine is officially recognized, in the EU and the CIS countries less stringent control is applied.
More than a half of the drugs on the Russian pharmaceutical market are placebos. How to live with it and what will happen next?
First, take it for granted: not all areas of medicine and medicines have been studied using evidence-based medicine methods. Sometimes the pathology is so rare that a randomized trial is impossible. Some of them have been on the market for decades, but have not been clinically tested yet. The category of drugs with unproven efficacy includes many common pharmaceutical substances and drugs: Vishnevsky ointment, validol, piracetam, etc.
A health worker often hears the phrase "And we (our relatives, friends, neighbors) took this medicine / used the treatment method, and it helped," which is essentially unproven. A positive effect in a single person or a small group of people does not mean that the result will spread to the entire population.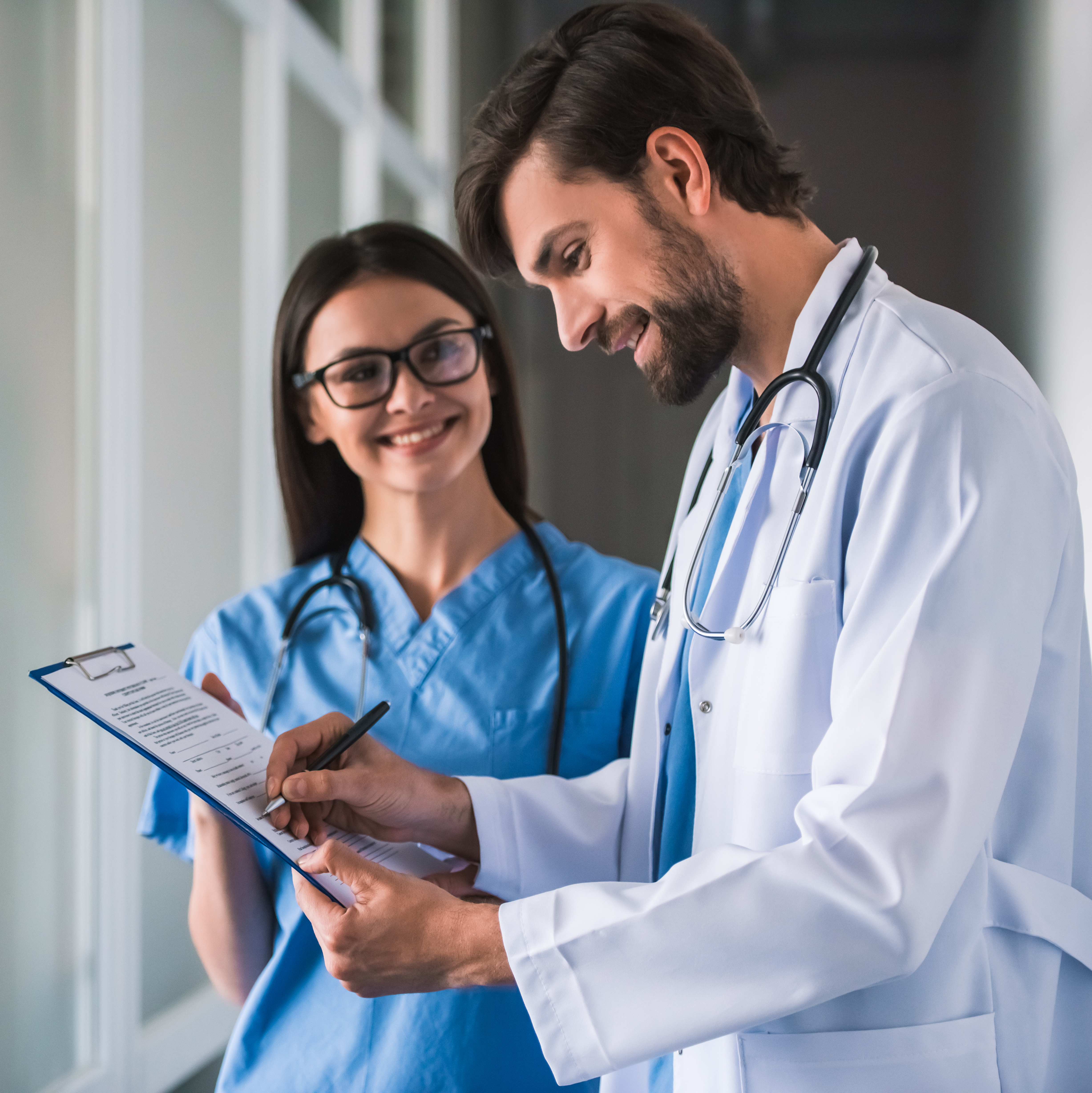 According to Professor Pavel Vorobyov, Chairman of the Moscow City Scientific Society of Therapists, Doctor of Medical Sciences, only 30% of drugs on the Russian pharmaceutical market have a therapeutic effect and are not placebo. Note that the placebo effect is by no means zero. The French scientific journal Prescrire has published an annual updated list of medicines with unproven efficacy that should be avoided since 2001.
Diagnostic and treatment methods assignment is not flawless as well. For example, not every patient complaining about a headache should be prescribed magnetic resonance imaging, but if a brain tumor is suspected, this medical intervention is adequate.
Voll's express diagnostic method, based on measuring the electrical resistance of the skin of the extremities, can be defined as a desperate examination method. With regard to modern evidence-based medicine, it lacks diagnostic capabilities, a stable justification, at least in relation to allergies, and is not recognized by the scientific community.
In the era of globalization, chronic diseases have taken a leading position in the overall incidence. Patients are treated "on the Internet", doctors and pharmacists are largely dependent on secondary information sources. Right now, the informatization and standardization of the healthcare industry opens up new horizons in providing decent medical care. At the same time, introducing external indicators of technical progress is not enough; medicine is designed to improve medical practice quality and efficiency.
Are the results of scientific experiments so unambiguous? We have selected 3 examples of "sensational discoveries" that turned out to be fake.
Growing stem cells
A world-shaking article by Japanese scientists, published in 2014 in the British journal Nature, reported on a simple and affordable way of obtaining stem cells from ordinary structures in the presence of stress factors: acidic environment, pressure or lack of oxygen. The authors of the project, led by Haruki Obokata, dubbed the end product STAP cells, which transformed into any cell in the body and could open a new era in transplantology.
However, other scientists did not succeed in repeating the Obokata team experience, and soon a forgery with photographic materials was revealed completely. As a result, the article was retracted, the institute apologized publicly, Dr. Obakata lost her job and her degree, and the co-author of the project committed suicide.
Falsified Articles
Japanese anesthesiologist Yoshitaka Fujii from the University of Toho published articles with deliberately false information for two decades (1993). Colleagues exposed him only in 2012. He had published hundreds of scientific papers based on fake materials by that time. Some of them are about drugs to prevent dyspepsia and vomiting during operations.
The Japanese Society of Anesthesiologists conducted an investigation, as a result of which only 3 of Fujii's 212 articles corresponded to scientific ones. The fabricated publications gave the doctor weight in professional circles, provided new positions and project funding, and invited the unfortunate scientist to participate in prestigious seminars. He left his mark in the history of medicine as the author of the largest number of refuted articles.
The "super surgeon" experiment
Dr. Paolo Macchiarini from the Karolinska Institute (Sweden) performed a sensational transplantation of a trachea grown from a patient's postnatal stem cells in 2008. The surgery was embraced, scientific articles with embellished and distorted facts were published, grants were established. In fact, the endoprosthesis did not take root well, caused suppuration, six out of eight operated patients died, including our compatriot, Yulia Tulik. Macchiarini's colleagues initiated legal proceeding in 2014. It led to facts of falsification in publications and the dangerous activities of a fraudulent surgeon being revealed. The medical journals withdrew the articles, and a film, The Experiment, about Macchiaria's victims was made. The doctor and his colleagues were found guilty of misconduct, deprived of grants, and he was expelled from the institute.
The examples above show that all materials, even those published in prestigious publications, should be subjected to criticism and healthy skepticism.
How to think critically while reading professional articles?
Why does an accomplished doctor need to learn how to read scientific articles? Students of specialized universities are often not taught to collect, analyze and systematize information. If a graduate does not know the methods of medical statistics, does not have critical analysis skills, they struggle evaluating a research results and its quality.
Physicians in the private sector of medicine often find themselves in a conflict of interest - the desire to help a patient and obtain commercial benefits using an unproven intervention. The patient may doubt the appointment being appropriate, so the doctor must provide the patient with a quantitative assessment based on clinical studies not of individual people, but of a scientifically based group. They must systematically improve their knowledge for providing quality information and consulting services.
Continuing medical education is not a tribute to fashion, but a necessity of modern reality, and this process includes reading special medical literature. The system of continuing medical and pharmaceutical education (CME) helps to constantly maintain doctors expertise. The list of additional professional advanced training programs within the framework of CME with a duration of 36 hours can be found here, the schedule of webinars is here. There is a convenient search by specialties.
All health workers are immersed in an excessive information flow. Hundreds of thousands of medical articles are published each year, and the number is growing. For example, in 2005 only, twelve thousand new scientific papers were published weekly in the medical database Medline. Expensive but useless medical interventions as well as failure to introduce new therapies can be detrimental to a patient's health. Mastering the skills of literature analysis will help to avoid this:
dividing publications into high-quality studies and sources with a weak evidence base;
determining the study relevance, strengths and weaknesses;
assessing significance and practical value of the results;
considering the level of evidence of the facts being presented;
analizing the research: biased orobjective, complete or incomplete, if there is any economic interest of project participants and sponsors;
having practical benefit to the patient.
Evidence-based medicine, with the proper development of its principles, creates an atmosphere of trust, recognition of medical workers' expertise and serves the main goal of improving the health of the population.
---
Colleagues, haven't you joined our PharmaCourses Telegram chats yet?
In the chats of more than 6,000 participants, you can always discuss breaking news and difficult situations in a pharmacy or clinic with your colleagues. Places in the chats are limited, hurry up to get there.
Telegram chat for pharmacists: https://t.me/joinchat/V1F38sTkrGnz8qHe
Telegram chat fo physicians: https://t.me/joinchat/v_RlWGJw7LBhNGY0