Being a polyetiological desease, Erectile Dysfunction (ED) requires various multidisciplinary medical experts (urologists, endocrinologists, cardiologists, sexologists, neurologists, general practitioners, etc.) to be involved in treatment. Their common goal is increasing the therapy effectiveness and safety 1.
The first step in treatment for ED is eliminating all causes and factors that has influenced ED development. It has been found that working on a single factor does not improve erectile function significantl 2.
The following factors ought to be eliminated or at least minimized: sedentary lifestyle, smoking, alcohol abuse, concomitant diseases, taking medicines that take a toll on erectile function, etc.
The second step in treatment for ED is using drugs to get harder erection and other methods of treatment. Drugs with effectiveness comparable to that of placebo (up to 30%) had been used for a long time, including adrenergic blockers, dopamine receptor antagonists, serotonin reuptake inhibitors, antipsychotics, testosterone drugs, peripheral vasoactive drugs, etc. But the situation changed when a new pharmacological group of drugs was discovered - phosphodiesterase 5 (PDE5) inhibitors. That discovery marked the beginning of a new era in medical treatment for ED.
PDE5 inhibitors inhibit the enzymatic degradation of cyclic guanosine monophosphate (cGMP) competitively, potentiate the muscle relaxant effect of NO released in the cavernous tissue from the nerve endings and endothelial cells of the penile blood vessels during sexual arousal. This leads to an increase in the ion channels permeability and a decrease in Ca+2 ions permeability. A decrease in Ca+2 concentration in the cell results in a decrease in the smooth muscle tone of the cavernous tissue and its blood supply. In the setting of blood deposition in the cavernous tissue, the veno-occlusive mechanism is activated, which ultimately leads to sufficient penile erection rigidit 3.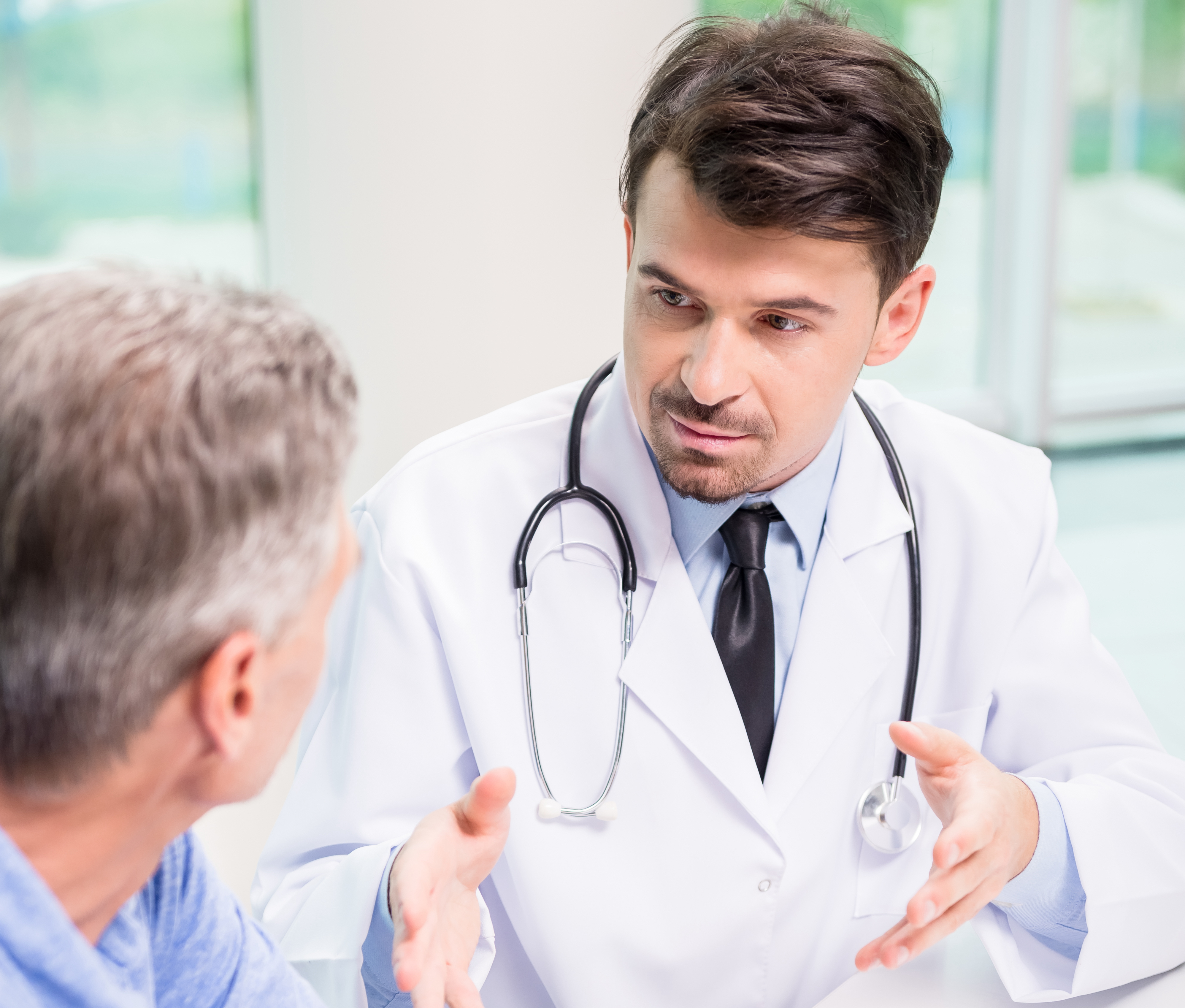 Approved by the FDA (Food and Drug Administration) in 1998, sildenafil citrate was the first oral drug to get a harder erection effectively. Organic and psychogenic, as well as mixed pathogenesis of ED are indications for its appointment. Availability and good tolerance allow not only urologists and andrologists, but also general practitioners to prescribe this drug. Along with high efficiency, it contributed to its wide popularity. Sildenafil is recommended to be taken orally 1 hour before planned sexual intercourse, the initial dose for most patients is 50 mg. Based on efficacy and tolerability, the dose may be increased up to 100 mg or reduced to 25 mg4. The efficacy of sildenafil increases with dose and is 62%, 74%, and 82% for 25, 50, and 100 mg, respectively 3.
When prescribing a particular drug, concomitant diseases and drug compatibility have to be taken into account. Sildenafil citrate has been proved to improve erectile function in men with stable coronary heart disease, not to increase the risk of cardiovascular sequelae and myocardial infarction, not to reduce exercise tolerance, and is compatible with drugs prescribed for concomitant diseases 4,5. However, the risk of developing cardiovascular sequelae ought to be assessed before prescribing PDE5 inhibitors to patients with ED and concomitant cardiovascular diseases, because sexual activity may be contraindicated in patients at high risk 6.
Nowadays, sildenafil is one of the most studied PDE5 inhibitors 7. And it is important that not only the effect of sildenafil in ED was studied, but the use of sildenafil was examined in patients with ED and various concomitant diseases thoroughly, possible undesirable drug interactions in patients with diabetes mellitus, arterial hypertension, depression, etc. were studied 8.
Sildenafil is well tolerated and improves erectile function in patients with type 1 and type 2 diabetes effectively, even in case of insufficient correction of blood glucose levels and sequelae occurence 9,10.
PDE5 inhibitors are widely used in spinal cord injury (SCI) patients requiring ED correction. It was found that during treatment with PDE5 inhibitors erectile function in SCI patients improved statistically significantly with high heterogeneity. According to this meta-analysis, sildenafil efficiency compared with placebo was found to be more significant than that of tadalafil and vardenafil, also compared with placebo 11.
Various PDE5 inhibitors have a similar mechanism of action, similar indications and contraindications, and slight individual differences in pharmacokinetics and pharmacodynamics, which allow prescribing them depending on individual characteristics of patients. Today ED therapy solutions have expanded and doctors are enabled to choose the safest and most effective drug for each group of patients with comorbidities.
References:
1. Efremov E.A. Erectile dysfunction as a polyetiological syndrome. Moscow, 2011.
2. Efremov E.A. , Dorofeev S.D. Drug therapy for erectile dysfunction. Regular issues of "RMZh" (Urology) 12/12/2003; 24; 1373.
3. Tevlin K.P., Koroleva M.E., Nesterov S.N.. Pharmacotherapy of erectile dysfunction: comparative characteristics of phosphodiesterase type 5 inhibitors. Consilium Medicum. 2008; 04: 65-70.
4. Instructions for the medical use of the drug Viagra approved by the Ministry of Health of the Russian Federation P N015875/01
5. Kalinina S. N., Korenkov D. G., Fesenko V. N., Zamyatnin S. A., Demidov D. A., Tsygankov A. V., Tiktinsky N. O., Kakhorov H. Kh.. Erectile dysfunction diagnostics and treatment in patients with benign prostatic hyperplasia. Andrology and genital surgery 2016; 1, volume 1: 51-61.
6. The Male Sexual Dysfunction Guidelines of European Society of Urology (EAU). Available online: https://uroweb.org/guideline/male-sexual-dysfunction/#3
7. Number of registered clinical trials of PDE inhibitors as of the 7th of February, 2019. Available online: https://clinicaltrials.gov/
8. Zyryanov S.K. The use of phosphodiesterase type 5 inhibitors in the treatment of patients with various somatic diseases: the position of the clinician (lecture). Consilium Medicum. 2014; 10: 131-135.
9. Stuckey B.G., Jadzinsky M.N., Murphy L.J., Montorsi F., Kadioglu A., Fraige F., Manzano P., Deerochanawong C. Sildenafil citrate for treatment of erectile dysfunction in men with type 1 diabetes: results of a randomized controlled trial. Diabetes Care. February, 2003; 26(2): 279-84.
10. Boulton A.J.1, Selam J.L., Sweeney M., Ziegler D. Sildenafil citrate for the treatment of erectile dysfunction in men with Type II diabetes mellitus. Diabetologia. Ocober, 2001; 44(10): 1296-301.
11. Garcia- Perdomo H.A., Echeverria-Garda, Tobies A. Phosphodiesterase-5 inhibitors efficiency in the treatment of erectile dysfunction in patients with spinal cord injury: a systematic review and meta-analysis. Urology. 2017; 3, 4: 22-23.


________________________________
Colleagues, haven't you joined our PharmaCourses Telegram chats yet?
In the chats of more than 6,000 participants, you can always discuss breaking news and difficult situations in a pharmacy or clinic with your colleagues. Places in the chats are limited, hurry up to get there.
Telegram chat for pharmacists: https://t.me/joinchat/V1F38sTkrGnz8qHe
Telegram chat for physicians: https://t.me/joinchat/v_RlWGJw7LBhNGY0