Basics of Critical Care Medicine
Internationally accredited content
CPD certificate upon completion
Videos from a university professor
Online-learning from any location
Self-paced, at any convenient time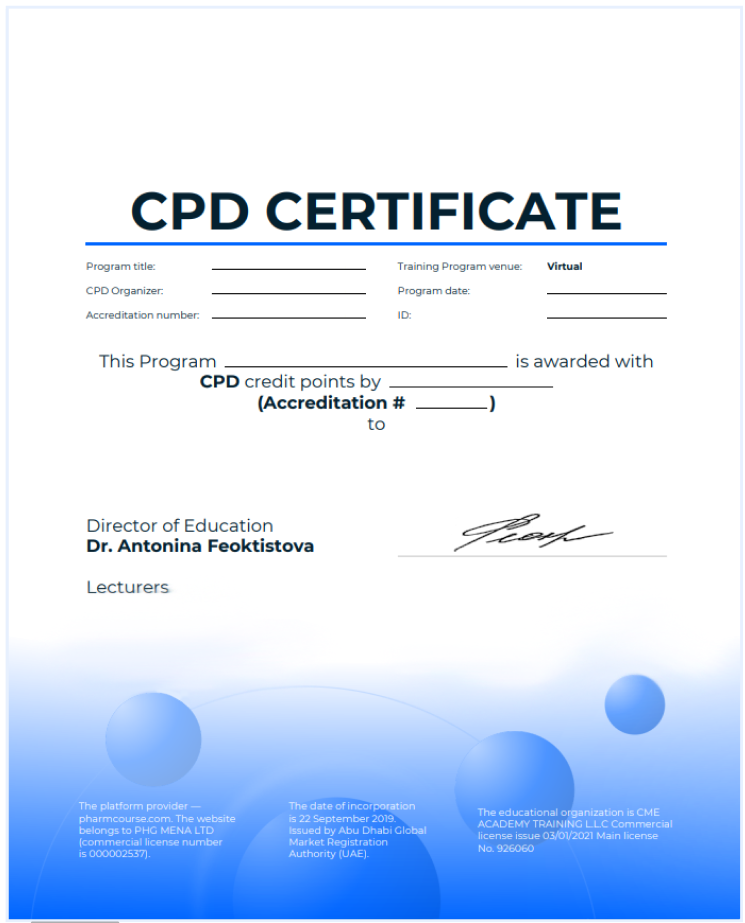 CPD certificate
Upon completion you'll get a Continuing Professional Development (CPD) certificate. This document is recognised by most health regulation authorities in the MENA region and can be used to renew your license.
Accreditation
CPD Standards Office
Your program
1

ICU Admission and Discharge Criteria

2

Sepsis and Septic Shock

3

Different Types of Shock

4

General Approach to Drug Poisoning in Adults
Basics of Critical Care Medicine
Internationally accredited content
CPD certificate upon completion
Videos from a university professor
Online-learning from any location
Self-paced, at any convenient time
Get up to 90% off with PhC bonuses
FAQ
How do I access my course?
I noticed you have CPD and CME courses. What is the difference?
How can I receive my CPD certificate?
How can I download my CPD certificate for Courses
What if I experience a technical difficulty?