The course is suitable for the following specialties
Pharmacy owner
Pharmacist
Retail pharmacist
Internationally accredited content
CPD certificate upon completion
Videos from a university professor
Online-learning from any location
Self-paced, at any convenient time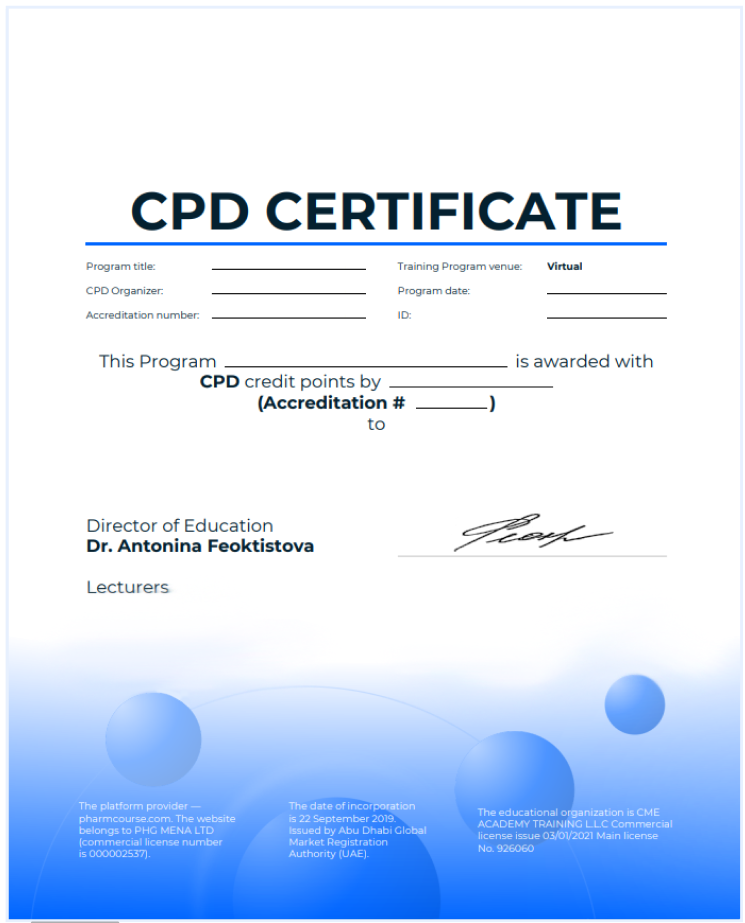 CPD certificate
Upon completion you'll get a Continuing Professional Development (CPD) certificate. This document is recognised by most health regulation authorities in the MENA region and can be used to renew your license.
Accreditation
Dubai Health Authority
Your program
1

Introduction to Marketing

2

Marketing Mix

3

Consumer Behavior

4

Strategic Marketing Planning

5

Marketing Strategies

6

Segmentation
Internationally accredited content
CPD certificate upon completion
Videos from a university professor
Online-learning from any location
Self-paced, at any convenient time
FAQ
How do I access my course?
I noticed you have CPD and CME courses. What is the difference?
How can I receive my CPD certificate?
How can I download my CPD certificate for Courses
What if I experience a technical difficulty?